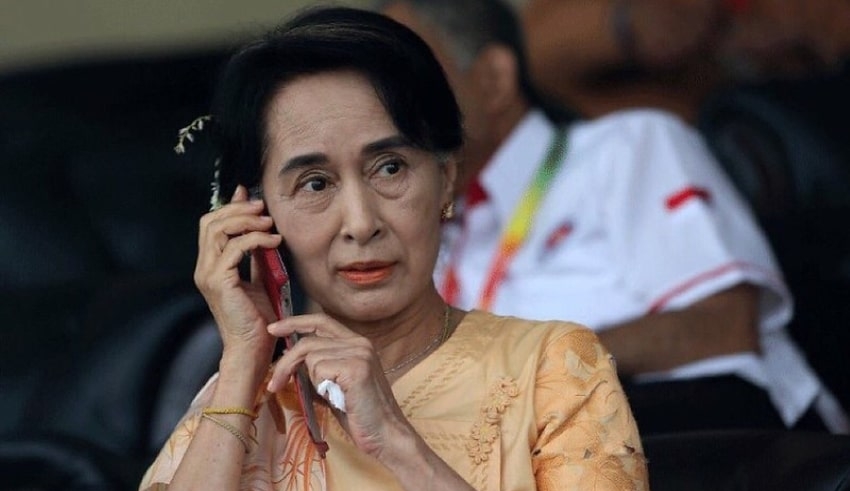 Myanmar – According to a source, a court in army-ruled Myanmar will begin an election fraud prosecution of ousted leader Aung San Suu Kyi on February 14, after she was accused of manipulating the 2020 election to secure a second term in government.
Suu Kyi is on trial in over a dozen crimes and has already been sentenced to a total of six years in jail by a court in the capital, Naypyitaw, in what the world community has called a sham trial.
She has refuted claims by the military that she cheated in a 2020 election won by her National League for Democracy (NLD) party.
Suu Kyi, 76, is accused of attempting to influence the electoral commission during the voting process. According to the source, former president and ally Win Myint, as well as former cabinet member Min Thu, are facing the same allegations.
If proven guilty, the trio faces up to three years in prison and a fine under section 130-A of the criminal code. It's the latest in a string of charges against Suu Kyi that may result in her spending more than a century in jail.
Related Posts
The junta's spokesperson did not return a phone seeking comment. Suu Kyi will be given due process by an impartial court, according to the military authorities.
The military said it seized control because the election commission rejected its accusations of fraud by the NLD, which won the 2020 election by a landslide. According to the NLD, it was a fair election.
Suu Kyi was detained only hours before the February 1 coup, and opponents of the junta claim the allegations against her are meant to keep her out of politics forever.
The trials are being held behind closed doors, and defense attorneys, who were previously the sole source of information on the proceedings, have been placed under a gag order.