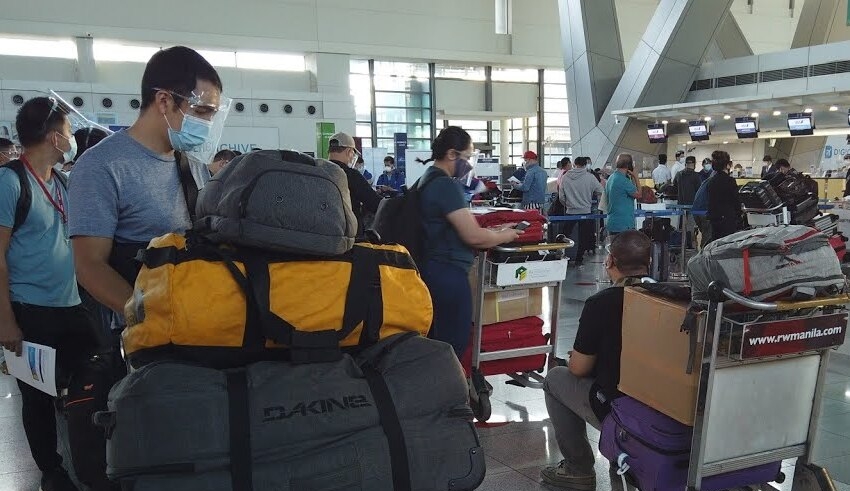 Mao Aplasca, administrator of the Office for Transportation Security (OTS), stated on March 1 that screening officials conducting airport security checks in the Philippines should only assess bags or luggage in the presence of the passenger carrying them.
Aplasca stated this in an interview with News5 following the unfortunate event on February 22 in which OTS workers reportedly stole cash from a Thai tourist at the Ninoy Aquino International Airport (NAIA) transfer station.
In that event, he noted that the security agents did not ask the Thai tourist to unzip his bag, as they would only do so if they were suspicious of its contents.
According to Aplasca, this is the international standard for inspecting carry-on bags.
Piyawat Gunlayaprasit, an additional Thai national, initially filmed the incident on two recordings. In the first video, an OTS employee at the security screening checkpoint is seen placing what appear to be banknotes into the pocket of another OTS employee.
The second video has OTS officers returning 20,000 or P8,000 to Kitja Thabthim, a Thai tourist, while begging with him to "delete the tape."
Keep Reading
Airports have varied ways for screening travelers and their bags, but comparable procedures are used when airport security staff manually scrutinize carry-on luggage.
According to the websites of the United States Transportation Security Administration (TSA), the Canadian Air Transport Security Authority (CATSA), and the Australian Department of Government Affairs, passengers are encouraged to place carry-on baggage in X-ray trays or bins. Security officers will only undertake a physical bag check if the X-ray machine sounds an alarm.
According to the CATSA website, a partial or complete physical search of a passenger's bag is conducted if the bag sets off an alarm at the walk-through detector. Nonetheless, there are situations in which bags are randomly selected for physical inspection.
According to the websites of Hongkong International Airport and Changi Airport in Singapore, passengers must place their carry-on baggage in trays for X-ray scanning. Where necessary, passengers and their bags will be subjected to intensified screening.
Aplasca stated that, following the event that occurred last week, the OTS central office has sent additional personnel to NAIA to supervise its activities more effectively.
Also Read:- Investors consider war plans in the event of a conflict between China and Taiwan