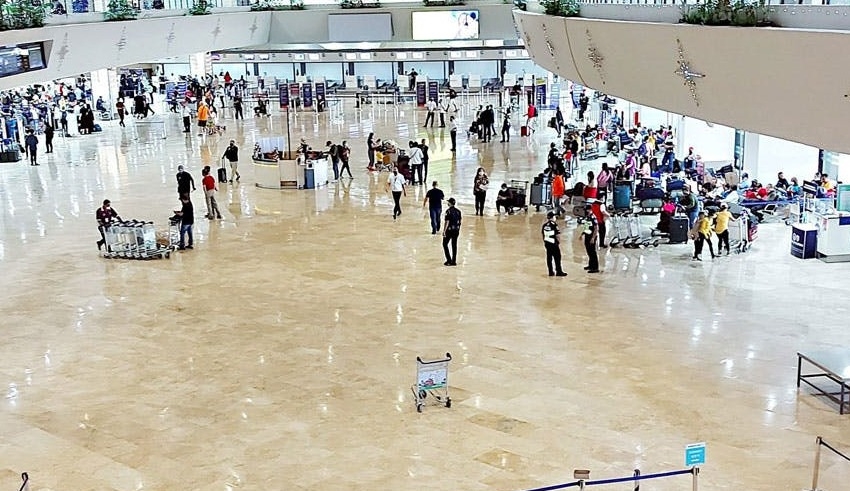 Cebu Pacific commended the decision by the Manila International Airport Authority (MIAA) to remove the initial security screening at the gates of the Ninoy Aquino International Airport (NAIA) terminals on Wednesday, December 21.
Cebu Pacific stated in a statement that it "completely supports" MIAA's goal of reducing passenger lines at the Philippines' primary airport.
MIAA demonstrated this week that it has eliminated the initial security screening or x-ray equipment from NAIA Terminal 2 after a "successful trial deployment" in NAIA Terminal 1 in December 1.
MIAA estimated that the x-ray equipment at Terminals 3 and 4 will be removed by December 21.
Cebu Pacific noted that security staff would continue to verify passengers' travel documentation at the entrances, while non-passengers will be screened through a separate entry.
The airline stated that more people are travelling this year to enjoy Christmas and New Year's with their family and friends, and it is "working closely with airport authorities to guarantee a seamless and simple customer experience" throughout the busy travel season.
The low-cost airline presently serves 34 domestic and 19 overseas locations.
Keep Reading
Allow ample travel time to reach the airport due to expected high traffic. Flights for Cebu Pacific (5J) depart from NAIA Terminal 3, and flights for Cebgo (DG) depart from NAIA Terminal 4.
Arrive at the airport at least three hours before domestic flights and four hours before international flights. Check-in for flights to Dubai is permitted seven hours prior to departure.
Domestic flights may be checked in between seven days and one hour before to departure using the official CEB mobile app or the Manage Booking area of the CEB website. International passengers can check in online up to four hours prior to departure.
Ensure that the contact information on your reservations is accurate in order to get pre-flight reminders and flight change alerts.
Passengers on domestic flights who have checked in online and do not have luggage to check may proceed directly to the boarding gate.
Before reaching the bag drop stations, passengers from Manila, Davao, Clark, Cagayan de Oro, General Santos, Bohol, Iloilo, and Zamboanga should self-tag their check-in luggage. Cebu Pacific is establishing protocols for contactless flying.
Passengers are recommended to acquire prepaid luggage on the CEB website and mobile app before traveling to the airport. CEB has established a per-item baggage policy for all travelers with checked luggage. A traveller may select either a 20kg or 32kg check-in luggage, or a combination of the (2) two options.
Any excess in size, weight, or number of items is subject to an oversized baggage cost, an excess baggage fee, and/or an additional Bag Fee.