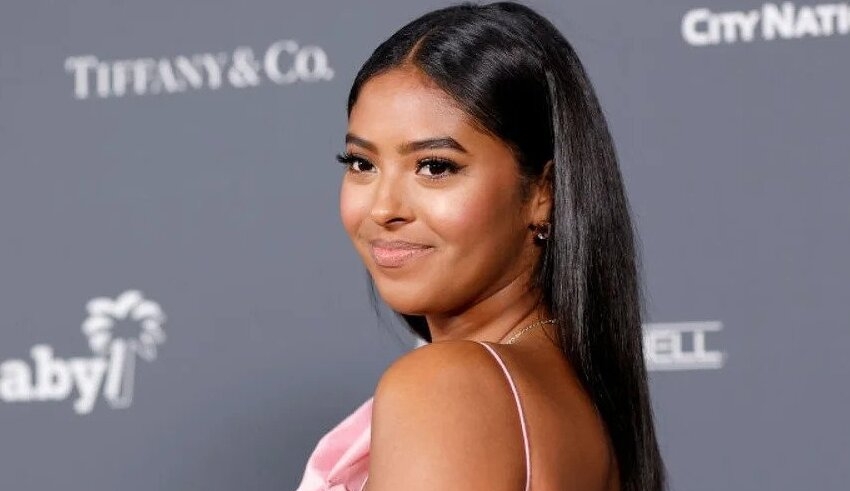 Natalia, one of Kobe Bryant's kids, is currently dealing with a very serious stalker issue. According to TMZ Sports sources, the 19-year-old has applied for a temporary restraining order against her stalker. Dwayne Kemp, the culprit, allegedly attempted to contact Natalia when she was 17 years old.
Since then, papers obtained by TMZ indicate that Kemp's behavior has been increasingly troubling. Natalia Bryant's stalker has gone to considerable efforts to locate her. This includes his appearance at her sorority home and his flower-bearing strolls around campus. This has filled Bryant and her family with dread. Kemp is apparently persuaded that he is in a relationship with Natalia.
Keep Reading
The latest actions of the stalker renders this scenario hazardous for Natalia Bryant. According to the same TMZ article, the stalker has acquired many firearms over the past few months. Additionally, the individual has been arrested at least four times in the past, with one of those cases including a handgun.
The Los Angeles Police Department is also seeking a similar TRO for Kemp, which would prohibit him from approaching Natalia Bryant and other anyone within 200 yards. A court would need to approve the request before the TRO could be implemented. Given the circumstances, it is difficult to conceive that this request will be rejected.
Natalia Bryant is the oldest daughter of the late NBA legend Kobe Bryant. Both the senior Bryant and Natalia's sister Gigi perished in a horrific helicopter accident.