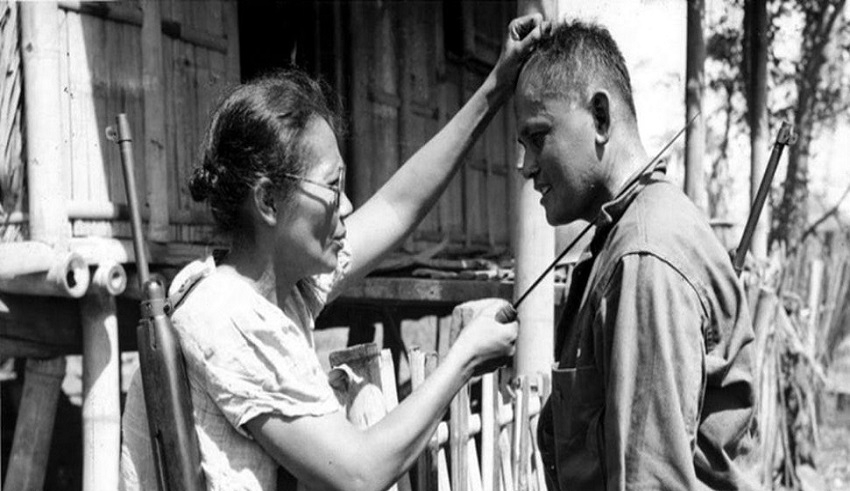 In Tacloban, Nieves Fernandez worked as a teacher. When the Japanese invaded the Philippines in 1941, her life was completely changed. She is known by her students as "Miss Fernandez," and she was fiercely protective of them.
When the Japanese threatened to kill her students, her fierce maternal instincts rose to the surface. During World War II, she changed from a compassionate schoolteacher to a crafty lone assassin who is credited with killing over 200 Japanese soldiers.  
The Silent Assailant
All of the Filipinos' assets were taken by the Japanese when they invaded the Philippines in 1941. No one was permitted to own their own companies, and only Imperial Japan-approved teachers were permitted to instruct.
The Japanese soaked shop owners with scalding water in her hometown of Tacloban in order to subdue them.
In November 1944, Fernandez claimed to a reporter from the Lewiston Daily Sun, "When the Japs came, no one could keep anything." They obtained all they want.
After the Japanese took her belongings and her small business and threatened to take her students as well, Fernandez made the decision to take matters into her own hands.
Fernandez earned the moniker "The Silent Killer." She would set up ambushes in the jungle by herself, clothed all in black, and armed only with her bolo and a homemade shotgun she constructed out of a gas pipe.
Fernandez carried out ambushes on her own for 2.5 years. She would enter the jungle barefoot and eliminate numerous enemy soldiers by herself.
Master of All
Her bravery eventually gained the support of the men of Tacloban. Fernandez changed his focus from instructing youngsters in the alphabet to teaching men how to murder quietly. She gained the moniker "Captain Fernandez" among the 110 insurgents under her leadership after being referred to as "Miss Fernandez" by her students.
The Americans were shocked that a woman was in charge of her small guerilla army because it proved so effective and lethal. In reality, during World War II, Fernandez was the sole female guerilla leader in the Philippines.
The bounty
In an effort to get her fellow Filipinos to turn on her, the Japanese became so tired of Fernandez that they decided to place a P10,000 bounty on her head.
Fernandez and her 110-member company launched countless raids on the Japanese Imperial Army in the Philippines for the duration of the war, freeing prisoners of war and destroying Japanese supplies.
Fernandez and her guerrilla forces rescued many villages from the Japanese during the conclusion of World War II and when the Americans arrived on Leyte in 1944, in addition to liberating dozens of comfort women.