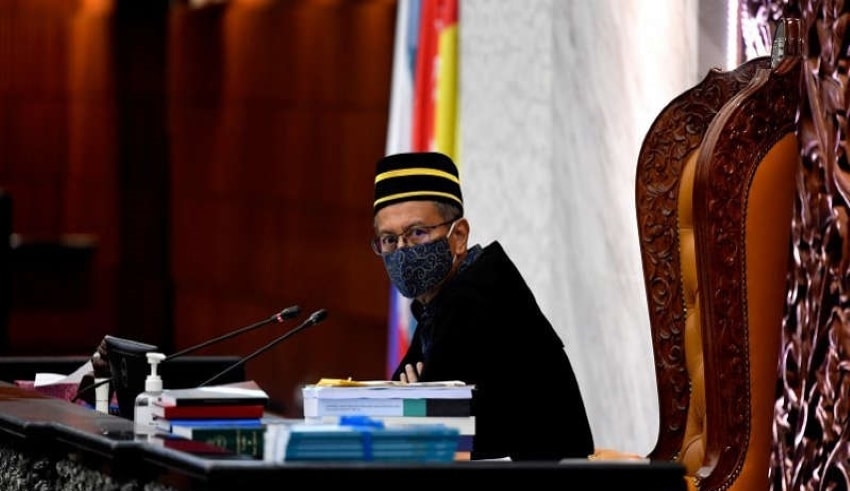 Malaysia – Tan Sri Azhar Azizan Harun, Speaker of the Dewan Rakyat, has disputed reports that he rejected a motion to examine the current flood crisis on Monday, the last day of the Dewan Rakyat's session.
Azhar indicated that for urgent concerns and those that required prompt discussion, a move under to Standing Orders 18 (1) must be presented one day before to the session.
"With regards to the flood situation, Members of Parliament (MPs) may notify me by WhatsApp or other means prior to the session (December 20). Indeed, a formal motion may be presented on December 20 in the morning. However, no one did," he said in a statement.
He said that on Monday, the sole item on the schedule was the introduction of the Prevention and Control of Infectious Diseases (Amendment) Bill 2021.
The tabling, however, was unable to take place since the engagement process between Health Minister Khairy Jamaluddin and the opposition was still underway, except for a few outstanding concerns.
Azhar said that motions must be made to enable him to allow discussions on problems before the Dewan Rakyat, allowing appropriate ministers to reply to questions given and provide explanations for concerns highlighted during the debate.
Related Posts
He said that motions were also essential to ensure that subjects were addressed in a thorough and orderly way, preventing MPs from debating things unrelated to the motion's subject.
"While I am not opposed to MPs addressing current matters that need to be accelerated, the Dewan Rakyat should not be reduced to a coffee shop by discussing any subject without adhering to the House's Standing Orders.
"There is no Parliament in the Commonwealth nations that discusses any matter arbitrarily chosen and out of thin air without adhering to the sitting's norms and procedures," he said.
Azhar said that he was devoted to open debate of public issues and had even formed ten select committees and a secretariat for the first time in the Malaysian Parliament's history to strengthen the check and balance mechanism.
As a result, he said that the claims against him were politically driven and that he would abstain from politics.