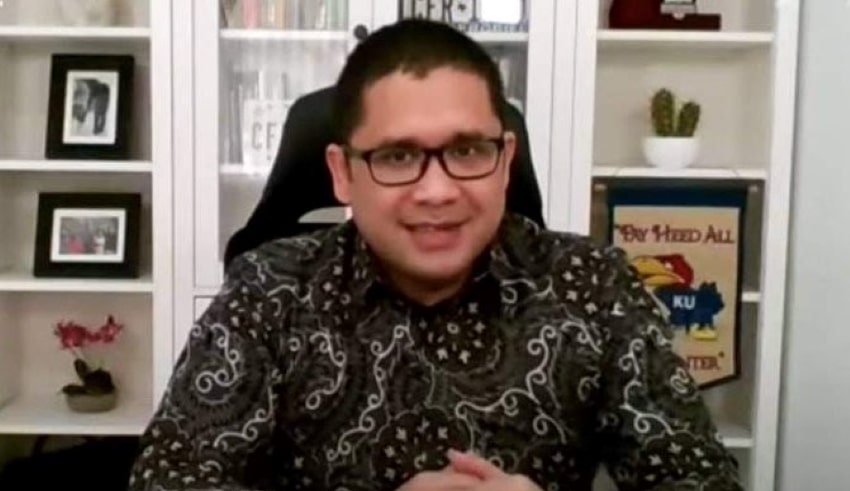 (C) KementrianR / twitter
Following the planned deliberation of the omnibus bill on job development this week, the government is pinning its hopes on foreign investment and state spending to accelerate economic growth next year, the country's top officials have said. On Oct. 2, the head of the Fiscal Policy Agency of the Finance Ministry, Febrio Kacaribu, said that economic reforms through the bill, the establishment of a sovereign wealth fund and the spending of the government were expected to help boost the economy in 2021.
In the next plenary session on Oct. 8, the House of Representatives Legislation Body (Baleg) and the government agreed to pass into law the contentious omnibus bill on job creation, amid mounting opposition in recent months by members of the public, particularly labor groups, in the face of concerns about its effect on labor rights and the environment, among others.
In the omnibus bill, the government is seeking to update 79 laws and more than 1,200 documents. It is anticipated that the bill, which is over 1,000 pages long and contains 174 articles in 15 chapters, would improve bureaucratic efficiency and reduce unnecessary red tape, particularly with regard to business permits and investment.
The bill is seen as important, as the economy of the country shrank by 5.32 percent in the second quarter of this year, and the first economic recession since the Asian financial crisis of 1998 is widely expected to be reported this year. Next year, the government is targeting 5 per cent economic growth.
Meanwhile, data from the Investment Coordinating Board (BKPM) shows that the realization of foreign direct investment ( FDI) dropped 6.9% year-on-year to Rp 97.6 trillion ( US$ 6.5 billion) in the second quarter as the global economy cooled due to the outbreak of COVID-19. See also: corruption purge, corrupt officials essential to successful omnibus bill: experts It is anticipated that the omnibus bill on job creation would help the economy expand by 5.7 to 6 percent.