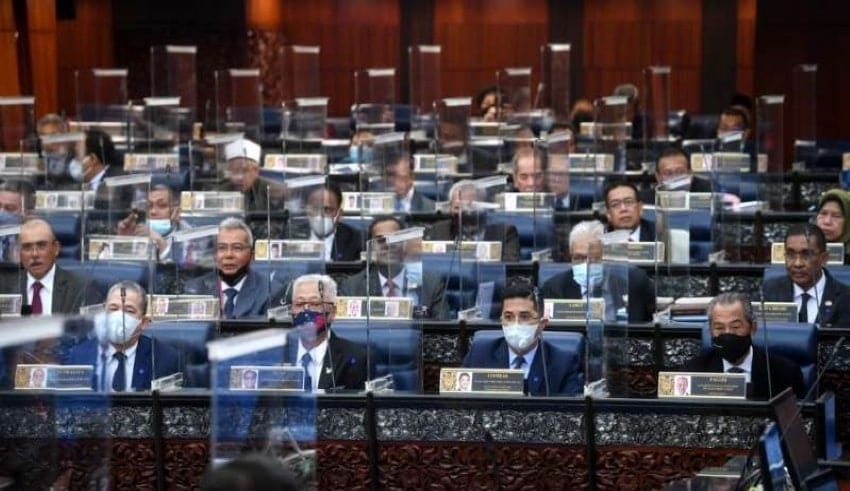 Federal lawmakers broke out: KUALA LUMPUR, December 1 – After it was disclosed that one of them voted on Budget 2021 yesterday despite being absent from the assembly, federal lawmakers broke out in argument today.
Deputy Speaker Datuk Rashid Hasnon previously read a statement by Speaker Datuk Azhar Azizan Harun that when he was not present, Noor Amin Ahmad (PH-Kangar) told him that Datuk Seri Nazri Aziz (BN-Padang Rengas) had been included in the approval side of yesterday's division.
"Therefore, 106 MPs agree, 95 disagree and 19 are absent for the Finance Ministry vote today," Rashid told Dewan Rakyat and stressed that it did not alter the outcome.
The Speaker apologized to Datuk Shabudin Yahya (PN-Tasek Gelugor), who counted for the supporting side of the division, and maintained that he did not plan to deceive the house.
Shabudin said instead, that he counted Nazri by mistake.
"A few minutes before that (the division) I saw Padang Rengas, but then I am not sure if Padang Rengas was still there.
"I have no intention to deceive the Dewan. I have sincerely informed the Speaker of this and apologised," he said when the Opposition began demanding an explanation.
Noor Amin, Syed Saddiq Syed Abdul Rahman (Muda-Muar) and RSN Rayer (PH-Jelutong) rose to press for a ruling by the Deputy Speaker to ensure that all of the divisions of today will be accurately and transparently carried out.
They said that this progress showed a fundamental weakness in the manner in which divisions were carried out, requiring a measure to ensure that it was not replicated.
Fuziah Salleh (PH-Kuantan) then rose and cited Standing Orders (SO) 47(1) and 47(2), which specified that MPs acting as counterparts must specifically ask of legislator on their divisional side if they are for, against or abstain from voting on any particular motion.
Yesterday, under Budget 2021, which was approved with 107 votes for and 95 against the Opposition failed to obstruct the spending of the Ministry of Finance. It was the second division that was lost yesterday by the Opposition.