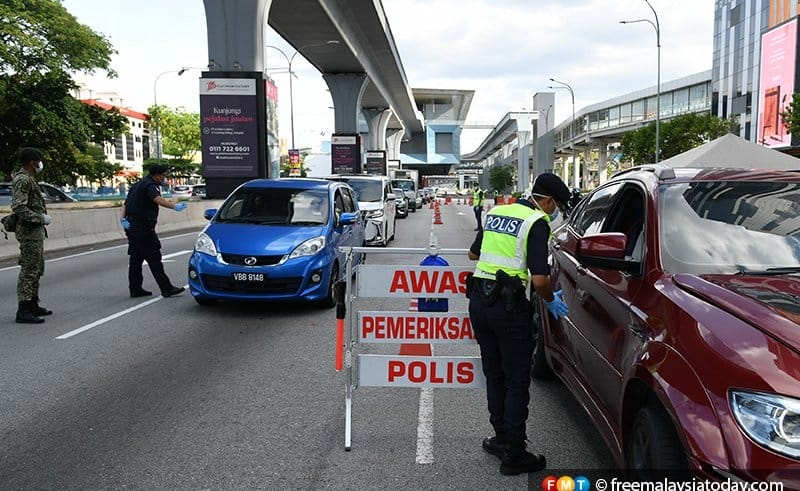 SHAH ALAM – The police forces may be asking for water and electricity bills to verify that an individual is travelling within a 10km radius from his or her place of residence.
According to the Selangor contingent police headquarters Spokesman Ismail Muslim, the new restrictions are part of the 2nd phase of movement control order (MCO) that prevents citizens to go beyond the 10km radius to buy essential items such as food, medicine and getting healthcare services.
The District Chief of Petaling Jaya recently caught an individual during one of police's road blocks that has an indentity card showing he's from Kajang.
With these new restrictions, the government hopes it helps the police to keep track of those violating the MCO. There are currently 4 to 5 24/7 roadblocks in 16 districts.
Ismail said there were 727 arrests in Selangor related to MCO from March 18 to yesterday.
Under the new regulation, only one person is allowed in a vehicle, with the exception for those who travel for healthcare or medical services, and also those who require a driver under special conditions such as heads of families. Those found guilty of defying the restrictions may be fined not more than RM1,000 or sentenced to not more than six months in jail or both.