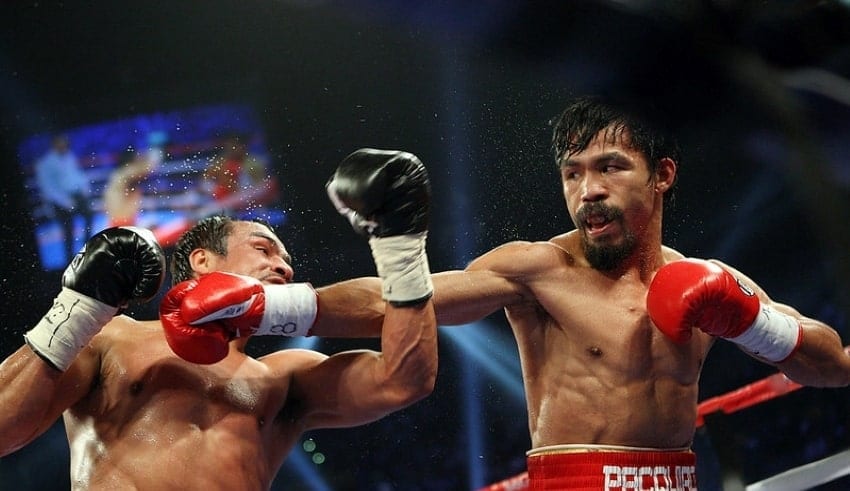 Admit it or not, Pacman is still one of the world's favorite boxer. In fact, there are four potential dates on the table for the next fight for super WBA welterweight champion for this current senator and Saudi Arabia is looming as the host country to mark his first title defense since July last year's dethronement of Keith Thurman in Las Vegas. Two dates are in March and two more are likely to allow at least a two-month training period in April with April 10 as the goal.
However, there no contender that has been listed, but the favorite seems to be former four-division world titlist Mikey Garcia, an American of Mexican descent. Pacquiao himself shared that Garcia was an applicant. Giving the statement that fighting Manny anywhere he wants will be an honor.
In view of this, Garcia has won the freedom to choose where the war will be. Telling that guy is a legend, but he's warrior, and he's someone who is not going to back down from the chance to fight and defeat a legend anywhere in the world.
On the other hand, Pacquaio shared that during a face-to-face, hour-long chat recently, he expects to do one or two bouts next year. The first fight is set for April and if there's a second one, it'll be in September which is maybe against Conor McGregor.
Looking back in October, Pacquiao is scheduled to explain his schedule, which is when candidates will file their certificates with COMELEC for the 2022 elections but as a senator, Pacquiao's six-year term ends in 2022. Pacquiao will be actively involved in the polls as the newly-designated president of the governing PDP-Laban party and likely as a candidate, although he has not announced intentions to run for any office.
But with all these things, we can still see how the legend boxer is being anticipated by the people around the world. No wonder if there will be no pandemic, there might be a new fight for him.