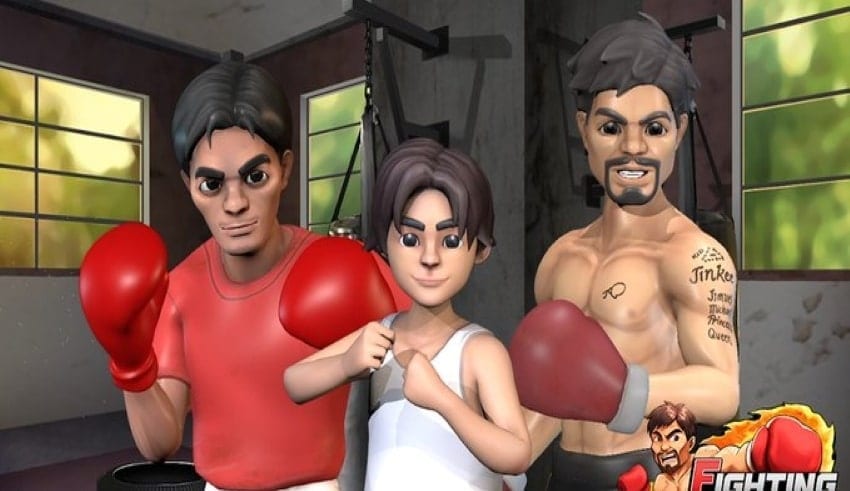 In online gaming, Manny Pacquiao is all set to conquer another domain this time. In a new smartphone game, "Fighting Pride: The Manny Pacquiao Saga," which is set for an early 2021 worldwide release, the only eight-division world champion who has won 12 world boxing belts will be featured.
Fighting Pride: The Manny Pacquiao Saga is a smartphone free-to-download beat-them-up game that tells the story of one of the greatest ever professionals in professional boxing. The mobile game will initially be published with four chapters, starting from General Santos to his triumphs on the world stage during Pacquiao's early professional boxing career.
The game was created in collaboration with Ranida Studios by the sports and entertainment company OMG Inc. and will be the first Filipino-made Pacquiao video game. The OMG Inc. was created by Mike Ochosa, a sports personality and boxing analyst, who bared the roots of the app to this writer.
In view of this, Ranida Games is the independent game development studio based in the Philippines behind the hit games PBA Basketball Slam and Bayani-Fighting Game.
From his modest beginnings as a young boy in the streets of his hometown, General Santos, to his boxing pinnacle as a seasoned world champion battling rivals in arenas around the world, players follow Manny Pacquiao on his life's journey in Fighting Pride. The game will feature PvP modes for Plot, History, and Online, and at launch will deliver over 100 stages in four chapters.
Players will face opponents in Story Mode portraying various social problems such as poverty, bullying, crab mentality, as well as personal obstacles such as self-doubt and fear of failure; challenges faced by Pacquiao himself throughout his life. As Pacquiao expands in the game, so too will his abilities and skills. His rivals will rise as well,
Consequently, Players will go head-to-head with other players in the online PvP mode. PvP stands for Player vs. Player, or Pacquiao vs. Pacquiao, as players train their own versions of the iconic warrior to battle it out against the versions of other players.
The concept was absolutely supported by Pacquiao and the app could be on its way to history as the latter continues to break new ground while still battling at the age of 41.