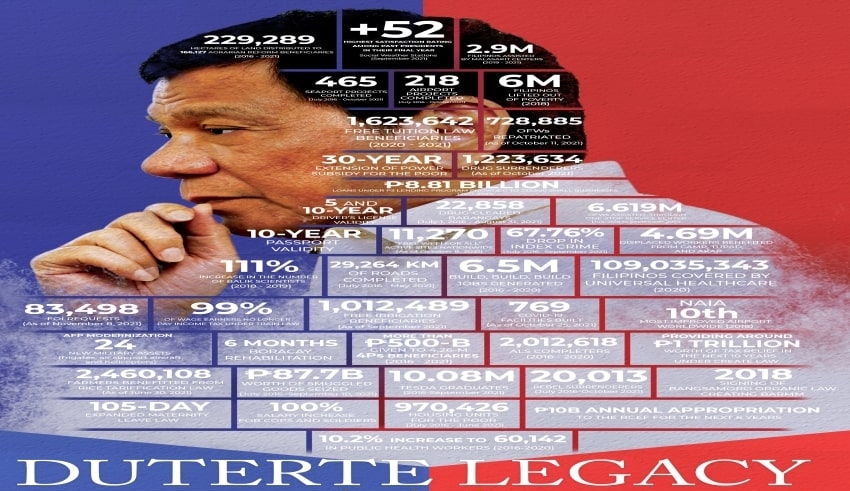 Philippines – Philippine President Rodrigo Duterte has decided to run for senator in next year's elections, abandoning his plans to retire from politics.
Duterte's representative filed his candidacy on Monday, the deadline for political parties to choose their candidates, putting an end to uncertainty about the controversial leader's game plan.
Many in the Southeast Asian nation were both delighted and bewildered in the days leading up to the deadline. Sara Duterte, the president's daughter who has topped polling results to succeed her father, filed for vice president on Saturday after dropping her re-election bid for Davao City mayor, and Sen. Bong Go, the president's trusted aide, changed direction and switched from running in the vice presidential position to running the presidential bid the same day.
Rodrigo Duterte, who is only allowed to compete for president for a single six-year term, hinted over the weekend that he would run for vice president against his daughter.
Related Posts
"I didn't like what occurred, and I'm sure Sara's candidacy is a Bongbong [Marcos] choice," Duterte added, referring to presidential hopeful Ferdinand Marcos Jr., the late dictator's son and namesake.
During an interview with a Social media influencer, Duterte stated, "I'm thinking, she's number one in the survey, why did she choose to run merely for vice [president]?" Sara did not share her plans with Duterte, according to him.
Sara has not yet responded to her father's comments. However, in justifying her decision, the mayor stated that calls for her to run for president remained even beyond the official deadline of Oct. 8.
Sara remarked in a video broadcast on her Facebook page, "After the deadline, the invitation to run for vice president became a chance to meet you halfway." "It's a route that will enable me to respond to your call to serve our nation while also making me a greater person and public servant in the years ahead; I'm here to answer your call."