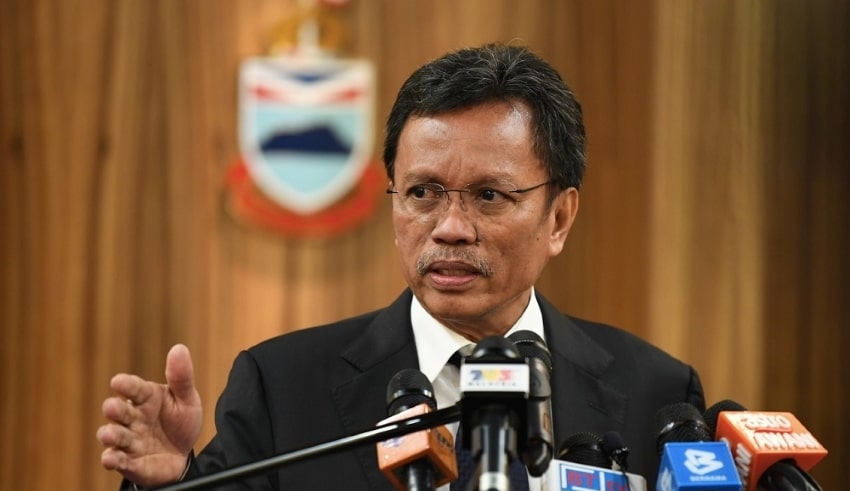 KOTA KINABALU – CM Datuk Seri Panglima Mohd Shafie Apdal Sabah, said the Sabah government has the confidence to stand on its own without relying entirely on the Federal government.
Shafie reminded that Penang is currently being ruled by the opposition for 10 years and Kelantan for 40 years.
He said that Sabah can survive without working with the Federal Government and has reiterated that the state had been with the Federal government for six decades and still continues to suffer.
Sabah continues to fall behind in the country in terms of amenities and supplies such as electricity and water as well as road insfrastructures.
He also claimed that many of the schools in the state is made out in wooden, some without electricity, water and enough toilets for students to defacate.
The Caretaker chief minister added that Sabah is also a major producer of crude palm oil but doesn't produce any downstream activities. The state is also the second biggest producer of gas in the country.
"While the state is known for being rich in resources, Sabah still has the biggest number of hardcore poor in this part of the world according to World Bank in 2010.
Shafie said that they have to speak up do their part. He cannot look at it for our own personal interest as he lived his political career with so many obstacles one being jailed for nearly two weeks, being the former senior cabinet minister after serving his country for 32 years. He also urged the people to unite for the good of the people of Sabah and that they people need to realised that for the state to prosper, they need to devote their effort and energy.
Related Article : https://www.theasianaffairs.com/malaysia/2020/08/29/malaysia-will-not-give-sabah-to-philippines-says-pm-muhyiddin/