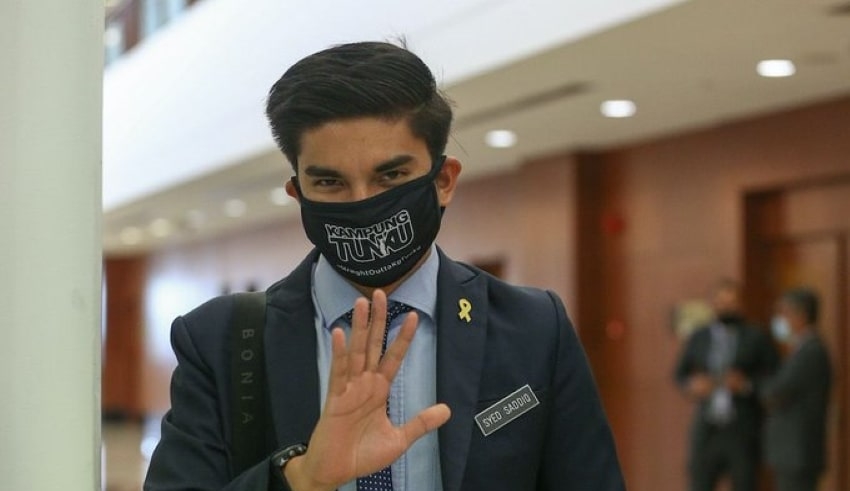 KUALA LUMPUR – The Malaysian United Democratic Alliance (Muda) headed by Syed Saddiq Abdul Rahman has launched "PauseMalaysia" campaing with the aim of urging politicians to set aside politics and parties and focus on it fight agains the Covid-19 pandemic.
Muda posted the campaing on its official Twitter page (@partimuda) with hashtag #PauseMalaysia.
#PauseMalaysia pic.twitter.com/jzYpOmDbxT

— Parti MUDA (@partimuda) October 7, 2020
Muda called for a "ceasefire" among all political parties saying that the people are the one who is suffering the most over this 'power grabbing'.
The party also requested to halt any general election until the Covid-19 has been subdued.
Former youth and sports minister Syed Saddiq Abdul Rahman also posted a video saying that Malaysians are tired of the double standards among politicians.
Muda called for both opposition and the government to stop power-grabbing politics and focus on its citizens.
The party also encourage both government and opposition to sit down and find a solution. This is time for unity and putting Malaysian's interest first.
Malaysia has recently seen a spike of Covid-19 cases in the past few days since the Sabah State Election that was held last month. New clusters of infection has been discovered through out the country with Sabah and Kedah on top of the list.