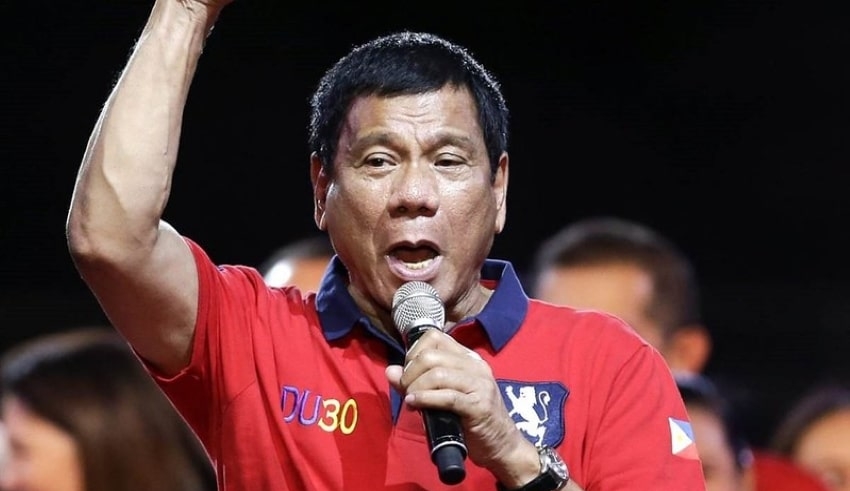 METRO MANILA – President Rodrigo Duterte on Thursday vowed to settle the House speakership row if the members of the House of Representatives failed to resolve the crisis brought upon by the speakership squabble between Allan Peter Cayetano and Marinduque Rep. Lord Allan Velasco.
The President appealed to the lawmakers to refrain from any "political moves" that could risk the approval of the national budget, a part of which would help support its fight agains Covid-19.
Duterte said to congress that it's either they resolve their issues and pass the budget or he will do it for them.
The President said that if he sees any delay that will derail the government services, he will step in and resolve the problem.
Duterte's warning was issued after the meeting with his cabinet officials in Malacañang.
The row over the House speakership has threatened to delay the passage of next year's budget, a move that the President cannot afford as the country is facing a major problem in dealing with the Covid-19 pandemic.
The President has requested the congress to approved a record 4.3 trillion pesos ($88.76 billion) for the 2021 budget to finance key 'build build buil' project as well as support it's fight against Covid-19.
Duterte said that he will do something if nothing happens in the following days. The Philippine economy may experience a 6.9% contraction this year, worse than the 5.5% decline that the government anticipatted.
Related Article: https://www.theasianaffairs.com/philippines/2020/10/07/cayetano-suspends-house-session-until-november/