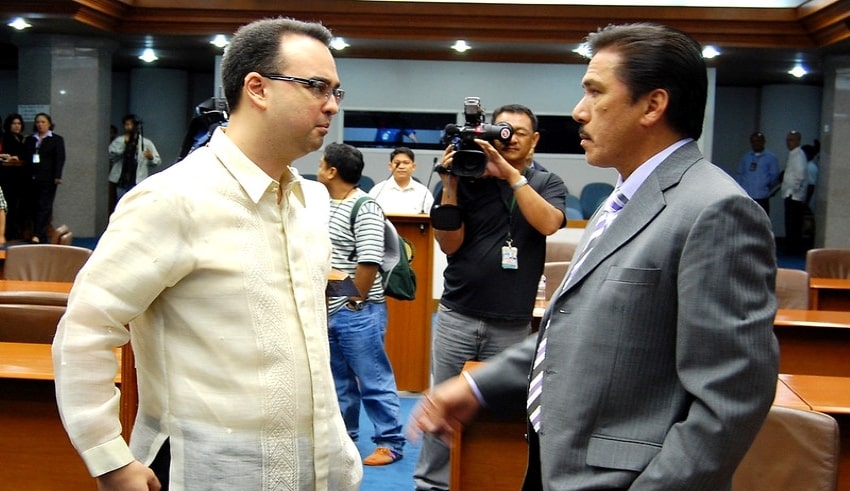 (C) Flickr, ramon asuncion
METRO MANILA – Senate President Vicente Sotto III has accepted the apology of Speaker Alan Peter Cayetano on his remarks that the Senate should be the one to blame for any delay in the passage of the 2021 spending bill.
Sotto said that he accepted the apology and the Senate will do the best work as the Senate always do.
The Senate President said that Cayetano called him up and assured him that the advance copies of the General Appropriations Bill (GAB) to be submitted as soon as possible as the lower chamber will most likely approve on the final reading in November.
Sotto said that this will help the Senate, particularly the finance chairman Senator Sonny Angara.
Cayetano's moving for the suspension of session and the passage on second reading of the budget measure raised fears of a delayed budget approval. The abrupt suspension of the House's Session will be effective from October 6 until November 16.
The ploy to delay the session was seen by critics as a tactic to prevent Marinduque Rep. Lord Allan Velasco from succeeding him by October 14. The term-sharing was agreed upon via "gentleman's agreement".
Velasco claims that the move of Cayetano was tantamount to taking the national budget hostage.
Cayetano admitted that he called the Senate President to apologized as it may seem like he's criticizing the Senate for any delay in the budget's passage. He further clarified that it is not his intention to do so. Earlier this week, Senate President Sotto took offence of Cayetano's remarks that Senate should be the one to blame for any delay in the enactment of General Appropriations Bill 1 (GAB1) as the suspension of House session would only cause a day's delay in the final reading of the budget bill.
Related Article: https://www.theasianaffairs.com/philippines/2020/10/05/house-speakership-showdown-set-on-october-14/