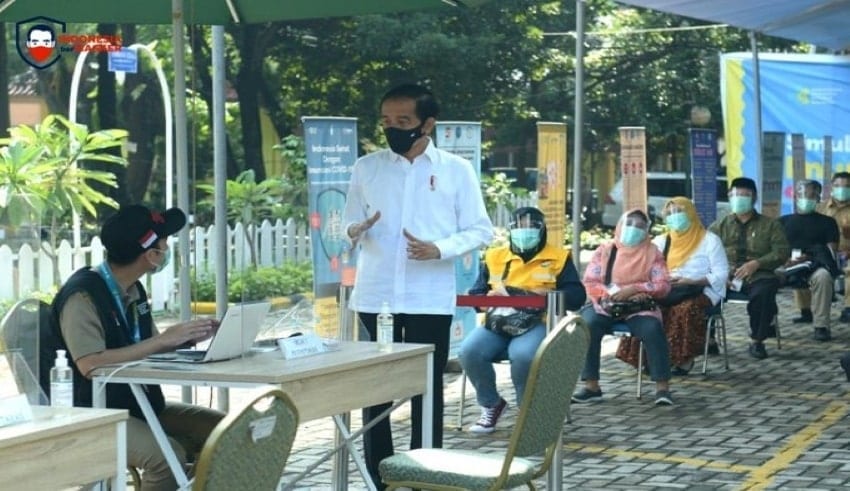 There's an update about the anticipated campaign for mass vaccinations to be carried out in December by Indonesian President Joko Widodo faces a pause after the country's food and drug agency cautioned that because of insufficient results, it would not be able to provide emergency authorization until late January.
The President shared last week that Indonesia planned next month to launch mass vaccination for medical personnel and other frontline employees in an attempt to suppress a growing Covid-19 caseload and foster a battered economy. In view of this, The head of the Indonesian Food and Drug Department, Dr Penny K. Lukito, known by the acronym BPOM, told a parliamentary hearing that the deadline for December was not feasible because data from Brazil and Sinovac would not be ready in time.
Semua vaksin yang akan digunakan dalam program vaksinasi Covid-19 di Indonesia harus terdaftar dan disetujui oleh Organisasi Kesehatan Dunia (WHO).

Setelah vaksin-vaksin itu masuk, BPOM melakukan uji dan verifikasi standar untuk dapat mengeluarkan emergency use authorization. pic.twitter.com/X42pCol7Vb

— Joko Widodo (@jokowi) November 18, 2020
Looking at the situation, It is unlikely to issue an emergency usage authorisation in December 2020, she added, adding that the authorisation could be issued following an interim data review of the clinical trials in the third or fourth week of January. Sinovac and Bio Farma, Indonesia's state-owned pharmaceutical firm conducting the trials, did not respond to requests for comment immediately.
Consequently, at the same hearing, Mr. Budi Gunadi Sadikin, president of the national economic recovery committee of the government, said Indonesia would need 246 million vaccine doses for its 270 million people.
Morever, The fourth most populated nation in the world, with the largest number of cases of coronavirus in South-East Asia, recently reported new increases in infections despite signs of plateauing infection rates. Indonesia has confirmed 15,390 deaths associated with Covid-19 and 474,400 infections, but some health officials caution that the full magnitude of the disease is obscured by low testing rates.