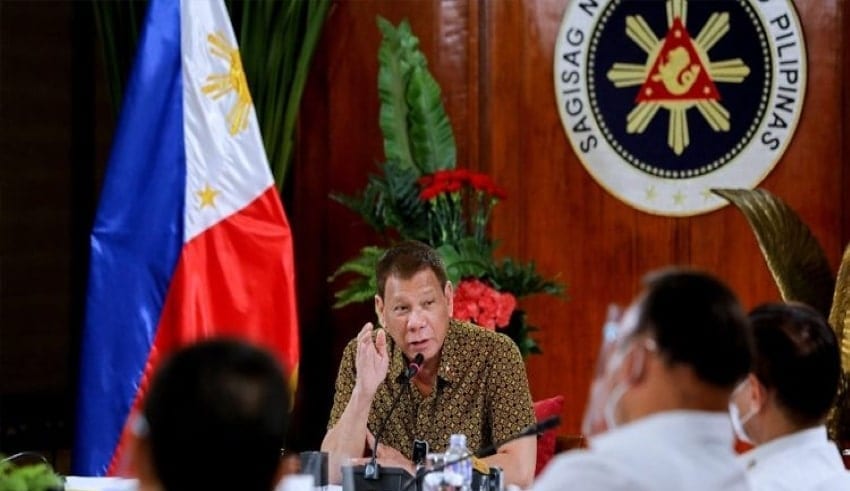 The President is still going through different issue but here's another thing he tries to manage. It's about how he recently approved the advance payments for vaccines for COVID-19, marking a change in the posture of the chief executive who formerly rejected allowing advance payments for the drug to end the pandemic of coronavirus.
Presidential spokesperson Harry Roque announced that according to the World Health Organisation, the Philippines will enter into advanced market commitments: legally binding arrangements for a quantity of funds to subsidize the procurement, at a specified price, of a vaccine that is not yet available. Private vaccine developers gave note for this.
Palace announces PH to enter advance market commitments with private vaccine manufacturers

READ HERE: https://t.co/UmXUDVCxCF pic.twitter.com/0RJhUE9ZWZ

— OPS (@OPSpox) November 19, 2020
In view of this, Duterte had previously declined to make advance payments to pharmaceutical firms, claiming that he would give preference to vaccinations from China and Russia so they are not supposed to ask for reservation fees. Even Health officials earlier requested Duterte's approval for advance payments, as these are forbidden by the country's procurement law unless authorised by the president.
According to the procurement law's implementation rules and regulations, advance payments should only be made after the President has approved them and can not reach 15% of the contract value, unless otherwise ordered by the President. In addition to acquiring vaccines supplied by private companies, advance payments are still expected to procure vaccinations from the COVAX Global Alliance for Vaccination and Immunization, which is intended to guarantee adequate doses for 20% of the population of the participating countries.
Morever, In order to comply with the specifications of COVAX, the Philippines is putting aside roughly P1.5 billion in advance payment in order to allow the nation to have secure access to the vaccine once available.