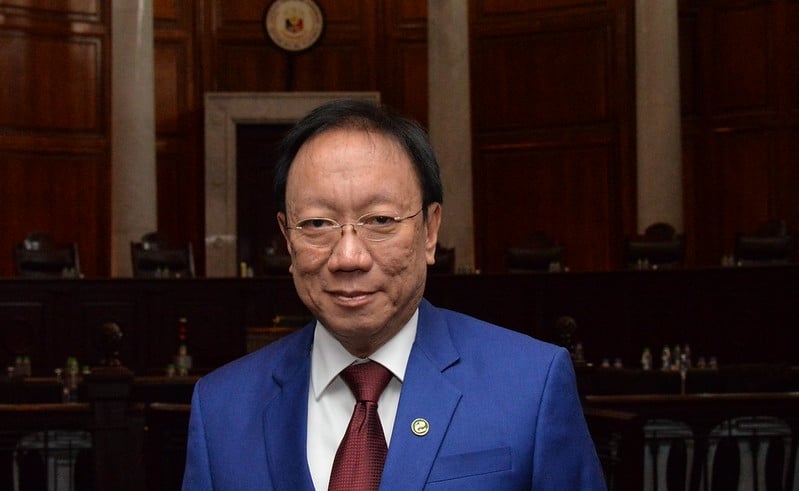 (C) Flickr, Korte Suprema
MANILA – Solicitor General Jose Calida praised the House of representatives for the decision to kill the franchise application of ABS-CBN.
With the Solicitor General paraphrasing one of lines of Frank Sinatra's most popular songs, telling the network: "And now, the end has come.", the House franchise committee voted 70-11 on Friday to reject ABS-CBN's franchise renewal.
According to Calida, Congress has decided that ABS-CBN is not worthy of legislative franchise and its a decision that must be respected. The House of Representatives has done its duty under the Constitution and the rule of law has been upholded.
The Solicitor General has pointed out that the franchise renewal was publicly discussed with House members, the network's execs and lawyers as well as government agencies to show fairness and transparency. The denial of ABS-CBN's franchise does not curtail freedom of expression because such denial is upholding the constitutional provision and laws governing media networks such as ABS-CBN.
The quo warranto case accused the media titan of broadcasting for a fee beyond its franchise provision. Abusing priviledges granted by the government when it launched pay-per-view KBO Channel on its TV plus digital box without the approval from the government.
The network was also accused of issuing Philippine depositary receipts to foreigners that violates foreign ownership restriction on mass media by the Constitution.
The cases were later dismissed by the court after the network's franchise expiration on May 4 but the congress affirmed his allegations. According to Calida, Congress has done its job and justice has been served.