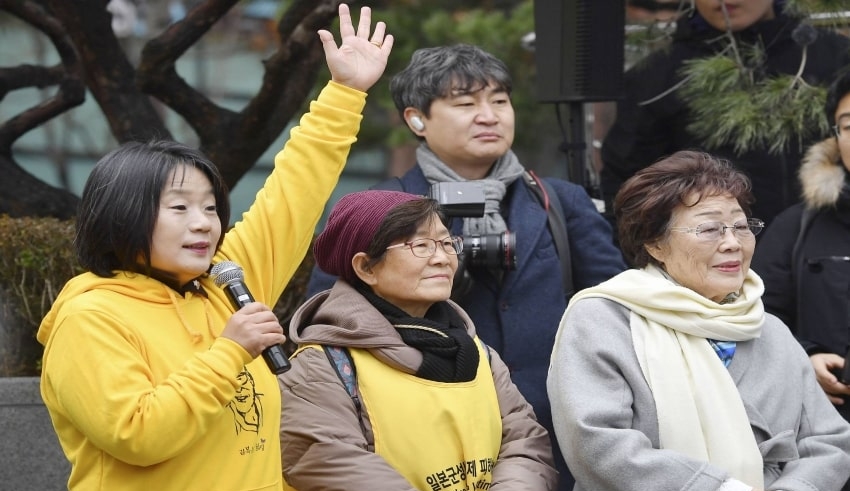 South Korean prosecutors arrested the former head of an aid organization on allegations of bribery and embezzlement for victims of Japanese sexual harassment during war.
Yoon Mee-hyang stepped down this year as president of Japan's Korean Justice and Remembrance Council on Military Sexual Exploitation Problems, also known as Jungdaehyup, to make a strong campaign for a seat in Parliament, where she now serves as a member of the ruling party.
She has also been dogged by claims that she used government funds for her own gain instead of supporting the comfort ladies-a Japanese euphemism for those forced to serve in Japan's wartime brothels
In a release, prosecutors said Yoon was indicted on eight charges of unlawfully accepting hundreds of thousands of dollars in government grants, wasting money on personal sales to the non-profit organization, and forcing a survivor suffering from Alzheimer's disease to donate to the charity, among other offences. Calls to Yoon and the party she used to head were not answered but Yonhap news agency reported issuing a statement expressing sorrow over the allegations, vowing to prove her innocence in court and apologizing for controversy.
In May, a famous survivor and feminist, Lee Yong-soo, accused Yoon of manipulating women to receive government funds and contributions while investing no money on them. The conflict continues to undo the campaign against wartime sexual harassment led by Yoon, Lee and Jungdaehyup for decades, who together played a central role in ultimately annulling a 2015 deal with Japan.
In view of this, Tokyo says it has repeatedly apologised and maintains that all historical compensation issues between the two nations were settled under the 1965 treaty that re-established diplomatic relations between them. The problem remains a big element in the two US allies' tense relations.