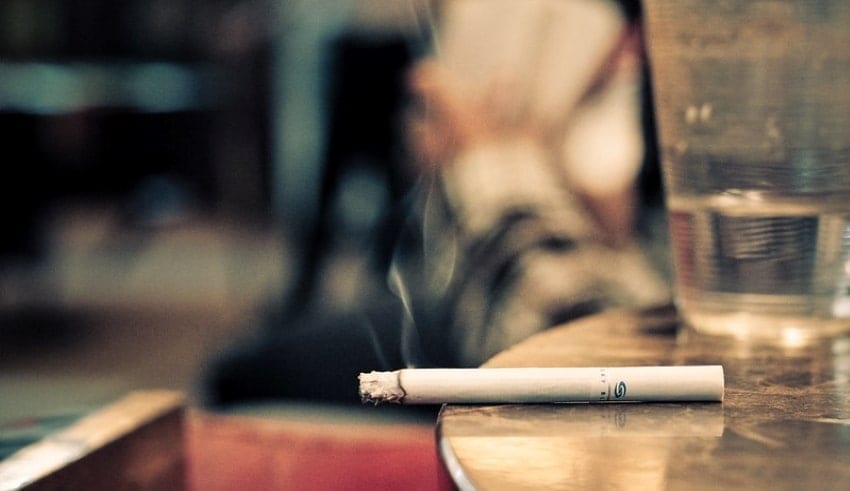 SINGAPORE – On 1 January 2021, the minimum mandatory age for the purchase, use, possession, selling, and supply of tobacco products will be increased from the existing 20 years to 21.
This is the third and final change to the minimum age requirement under the amendments to the Tobacco (Advertising and Sale Control) Act passed in November 2017 by Parliament.

The minimum legal age was first increased on Jan 1, 2019, from 18 to 19 years of age, and on Jan 1, 2020, from 19 to 20 years of age.
From 1 Jan 2021, the Minimum Legal Age for the purchase, use, possession, sale and supply of tobacco products (MLA) will be raised from 20 to 21 years old. https://t.co/YKkwUZaBWp

— Ministry of Health (@sporeMOH) December 30, 2020
The Ministry of Health (MOH) reminded the public on Wednesday (Dec 30) of the reforms, and said raising the minimum legal age is part of Singapore's ongoing efforts to minimize the prevalence of smoking.

The Ministry's other efforts, along with the Health Promotion Board and the Health Sciences Authority (HSA), include public education, taxes, cessation of smoking services, cigarette advertising bans, point-of-sale display bans, and uniform packaging of tobacco products.
The MOH said the tobacco industry has been reminded of the reforms, including manufacturers, importers and wholesalers.

Warning notices indicating that the selling of tobacco to those under 21 years of age is not allowed were issued to distributors for display at their outlets.
For those found to be violating the law, a number of sanctions are in effect.

Underage smokers accused of the use, purchase or possession of tobacco products face up to $300 in fines.
Retailers who are guilty of breaking the law and selling to a person under the minimum legal age any tobacco products face a fine of up to $5,000 for the first offence and $10,000 for additional offenses.

Furthermore, their retail licences for cigarettes will be suspended for the first offence and will be revoked for future offenses.
However, if any outlet is found to market tobacco products in a school uniform to children or those under 12 years of age, the tobacco retail license will be suspended, even at the time of the first offence.

For a citizen below the minimum legal age, anyone guilty of giving or selling tobacco face a fine of up to $500 for the first offense and $1,000 for subsequent offenses.