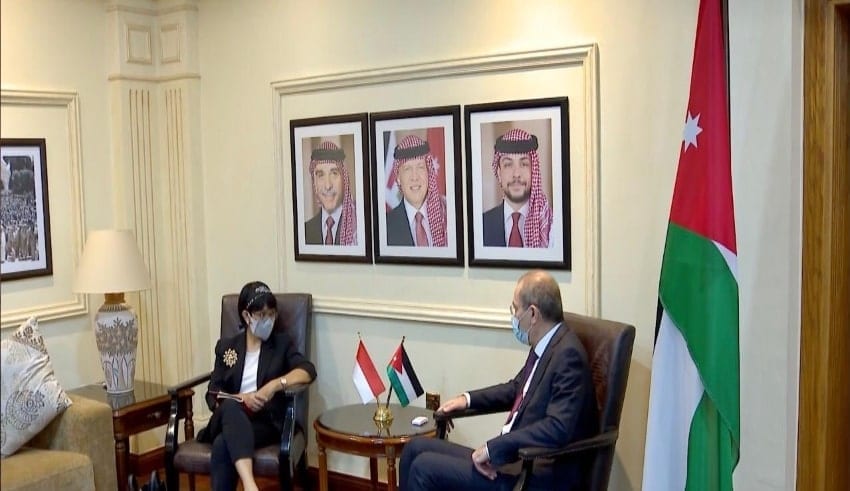 It is unexpected that the Indonesian Foreign Minister Retno Marsudi paid a visit to Jordan to discuss efforts to improve bilateral cooperation between the two nations, especially in the economic sphere.
During the visit, the foreign minister was joined by the managers of the Indonesian state-owned fertilizer industry firms. Phosphate is one of the main elements of Indonesia and Jordan's economic partnership, and cooperation in this field has been established by both countries for years. Marsudi stressed that, until now, the joint venture had run smoothly.
Thank you to my good friend, Foreign Minister @AymanHSafadi of Jordan 🇯🇴 for the warm hospitality (09/02)

My first visit abroad for 2021. A reflection of Indonesia's commitment to continue strengthening bilateral relations with Jordan. pic.twitter.com/ivIDTUKVXi

— Menteri Luar Negeri Republik Indonesia (@Menlu_RI) February 9, 2021
The Indonesian Minister for Foreign Affairs was expected to hold meetings with a number of Jordanian ministers to discuss more cooperation in the phosphate sector and to follow up on Indonesia's request for a preferential trade arrangement with that Arab country.
On that occasion, in coping with the COVID-19 pandemic, Marsudi also pursued closer coordination with the Jordanian foreign minister. The two foreign ministers addressed the value of equitable and equitable access to vaccines and also drew attention to the risks of colonialism as a vaccination, a situation under which a state attempts to obtain stocks of vaccines for its own people alone.
Safadi accepted the visit of the Indonesian Foreign Minister to mark the 70th anniversary of Indonesia's diplomatic ties with Jordan. They firmly believed that this year was the best time to improve cooperation in all regions, in order to represent the strength of cooperation between Jordan and Indonesia.
Looking back, In Amman, the governments of Indonesia and Jordan conducted their first humanitarian dialog. This is reflective of the fact that, he pointed out, Indonesia and Jordan are closely connected in the treatment of refugees at national and global levels.
In view of this, Achsanul Habib, Director of Human Rights and Humanity of the Indonesian Foreign Ministry, stressed the importance of eliciting the attention of the international community to deal with the refugee crisis. In fact, by adhering to the ideals of taking on and sharing obligations.
In this activity, destination countries will be able to satisfy their obligations in a more systematic way without further burdening transit countries, which are primarily developing countries.