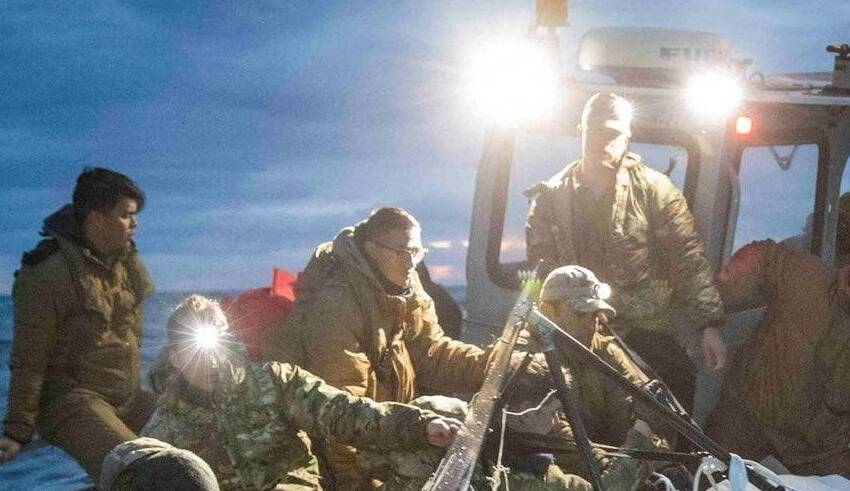 Taiwan has not observed any Chinese surveillance balloons in its area, according to the island's defense ministry on Tuesday, as a disagreement between China and the United States over spy balloons raises fears of escalating military confrontations.
The United States military shot down a Chinese spy balloon off the coast of South Carolina on February 4.
China claimed that the balloon was a civilian research vehicle that veered off course by accident, and on Monday it accused the United States of flying surveillance balloons above China. The United States disputed such a claim.
A Taiwanese military intelligence officer stated that no Chinese surveillance balloons identical to the one shot down over the United States had been spotted near the island.
Keep Reading
"The bulk of balloons near our waterways were utilized for meteorological purposes," the officer, Major General Huang Wen-chi, stated at a routine briefing in Taipei, adding that weather balloons did not represent a substantial security concern.
He stated that the military would demolish any balloon that approached Taiwan's territory and presented a "serious security danger"; however, no such action has been required.
He noted that the balloons discovered near Taiwan lacked directional capabilities and were thus unlikely to be deployed for spying.
The Financial Times reported this week, citing unnamed Taiwanese sources, that the island has recorded hundreds of Chinese military balloon flights in its airspace over the past several years, which is far more than was previously known.
The government refused to comment on the findings.
Beijing claims Taiwan as its own and has increased its military actions near the island in recent years, increasing concerns that it may attempt to seize control by force.
Taiwan promises to defend itself if attacked, arguing that Beijing's claims of sovereignty are invalid since the People's Republic of China has never administered the island.