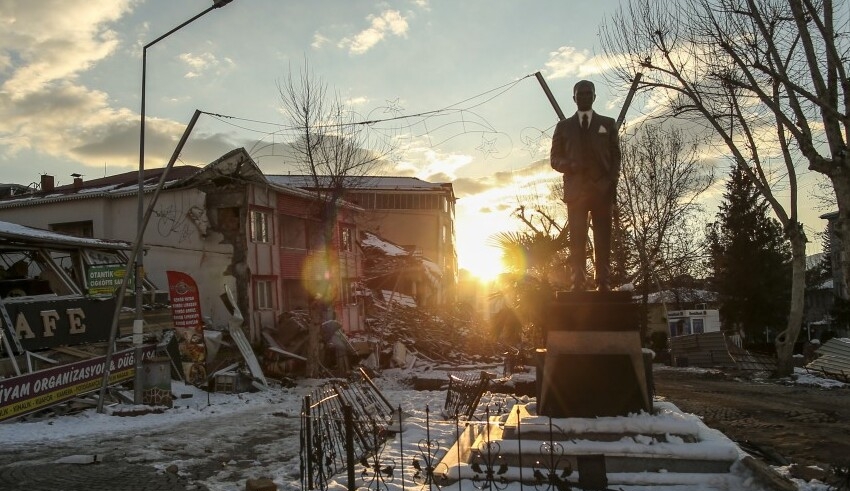 Taiwan's President Tsai Ing-wen and Vice President William Lai will each donate a month's salary to earthquake relief efforts in Turkey, the island's presidential office announced on Thursday, February 9.
Tsai and Lai, who is widely anticipated to run for president in next year's elections, "want to do their part to assist Turkey reconstruct its motherland as quickly as possible," according to a statement from the presidential office.
There are direct flights between Istanbul and Taipei.
Tsai signed a book of condolences at the de facto Turkish embassy in Taipei on Thursday, writing: "My heart goes out to our Turkish friends." Taiwan stands with Turkey!", her office stated.
The previous year, both Tsai and Lai contributed one month's pay to humanitarian assistance efforts in war-torn Ukraine. Each month, Tsai earns approximately T$400,000 ($13,300).
Keep Reading
On Thursday, the dead toll from this week's earthquake and aftershocks surpassed 15,000, amidst fury from those left homeless and frustration at the sluggish arrival of rescue teams.
Taiwan, which frequently experiences earthquakes, has already pledged $2 million in disaster aid and dispatched two rescue teams to Turkey to assist with the hunt for survivors.
Wednesday, Tsai spoke via video call with a portion of Taiwan's troops on the ground.
She stated on her Facebook page, "I would want to thank all the members for not being afraid of problems and going all out so that Taiwan and Turkey can help each other."
In 1999, when a huge earthquake killed over 2,000 people in Taiwan, Turkey joined international efforts and dispatched rescuers to the country.
Read| Japanese employers are looking for more skilled Filipino workers