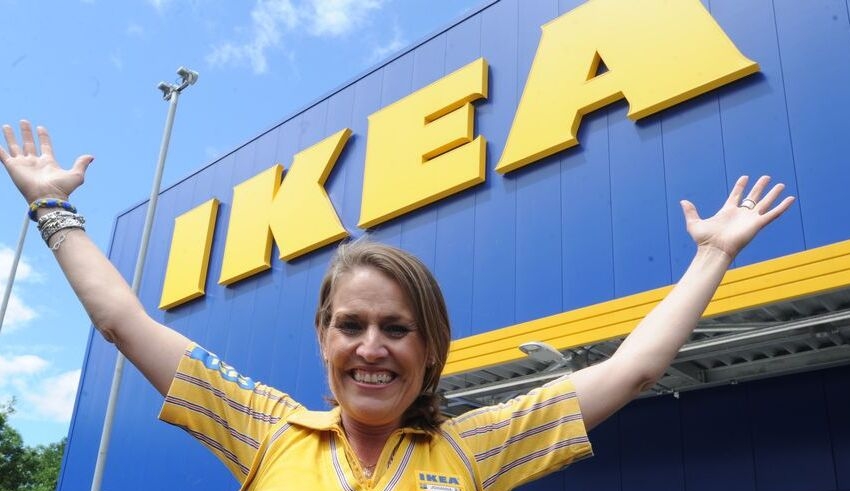 The chief executive officer of the company that owns the majority of IKEA's stores told Reuters that price reductions and promotional campaigns that the budget furniture giant normally does not conduct have increased foot traffic and sales. The company is attempting to offset weak consumer confidence by reducing prices and implementing promotional campaigns that it normally does not employ.
Cost inflation and worries of a recession are leading consumers to reduce spending, and in November the owner of the IKEA brand, Inter-Ikea, stated that promotions and reduced prices on popular product lines will be crucial to retaining customers this year.
Jesper Brodin, the chief executive officer of IKEA store owner Ingka, stated that visitor counts and sales volumes had increased thus far in the fiscal year ending in August 2023.
"Currently, our visitor counts and revenues are increasing… It began in late spring and extended through summer," Brodin said, adding that current sales were stronger than anticipated.
Keep Reading
Brodin stated that resorting to advertising initiatives will hopefully be a temporary measure. "They are not a novel business concept. My expectation is that in a year or two we will be focusing more on medium- and long-term pricing investments."
He declined to comment on whether average prices had increased or decreased thus far in the current fiscal year, citing the fact that pricing varies among markets and goods.
IKEA boosted prices during the prior fiscal year to partially offset escalating supplier costs, but it began dropping certain prices at the end of the year as supplies began to replenish and supply chains stabilized.
Some expenditures, such as the price of gasoline, have begun to fall, encouraging some businesses to contemplate price reductions.
Brodin stated that Ingka was not currently observing any indications of a decline in demand or of any of its markets entering a severe recession this year.
After Ingka was unable to meet demand last year as a result of the global supply chain issue, he expected that supply levels will gradually normalize over the next several months.
Read: Taiwan claims to have seen no Chinese surveillance balloons