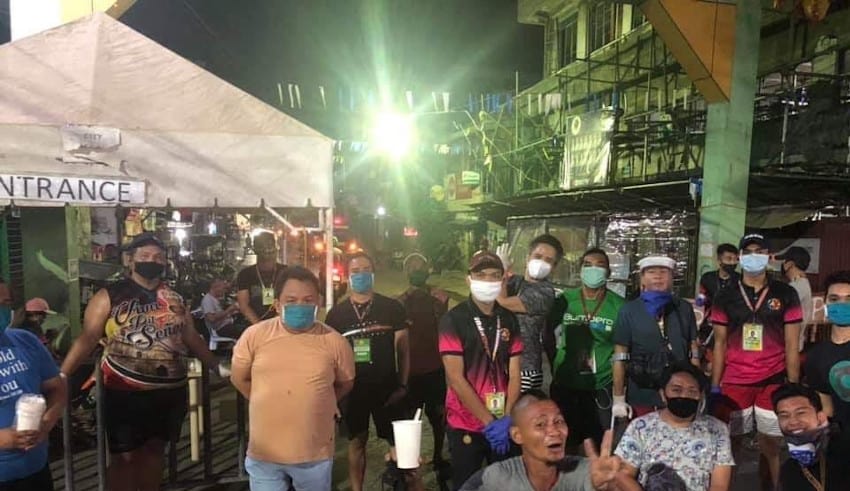 The ongoing pandemic has been really challenging for a lot of filipinos especially those who lack a stock of food together with their families. However, Teacher's are to the rescue this time – a group of friends, most of whom work as teachers, have risked their lives by going around Cebu City feeding the poor and the less fortunate.
That's their tribute to Marc Ladaran, a colleague and fellow teacher who lost his life last month in a horrific motorcycle accident. Ladaran was on his way home to Cebu City from meeting for the Central Visayas Regional Athletic Association (CVIRAA) Meeting in Dumaguete City when he met the tragic accident which took his life. He was a instructor at the National School of Abellana (ANS) and was appointed as the organizer of the CVIRAA dancesports competition.
This is also their contribution to fighting COVID-19.
According to Randyl June W. Villarosa, who teaches at Don Carlos A. Gothong Elementary School, their party they call "Eyeyey" did not intend to offer cooked food at this time.
At first they just gave the frontliners halo-halo then it evolved into sopas and champorado for the homeless meals.
It all began when one of their colleagues, Jonas Karl Borbon, a teacher in the Cebu City Central Elementary Sped Center for Special Education (SpEd), was concerned about their food stocks.
Borbon's concern came with his halo-halo store, which he owns, needing to be closed because of the enhanced Group quarantine (ECQ) implementation.
They were concerned that the stocks were always going to get ruined. So, they just decided to prepare it and send it to the frontliners. It really started with the frontliners, then they also began to cook sopapas, champorado and meals for the homeless staying at the gym in San Roque.
The group also agreed to continue to do it as a tribute to Ladaran.
These teachers showed an example of filipino's bayanihan. Always ready to help to the people who are in need. They are not just doing their part in their classes but also in this trying times of crisis.