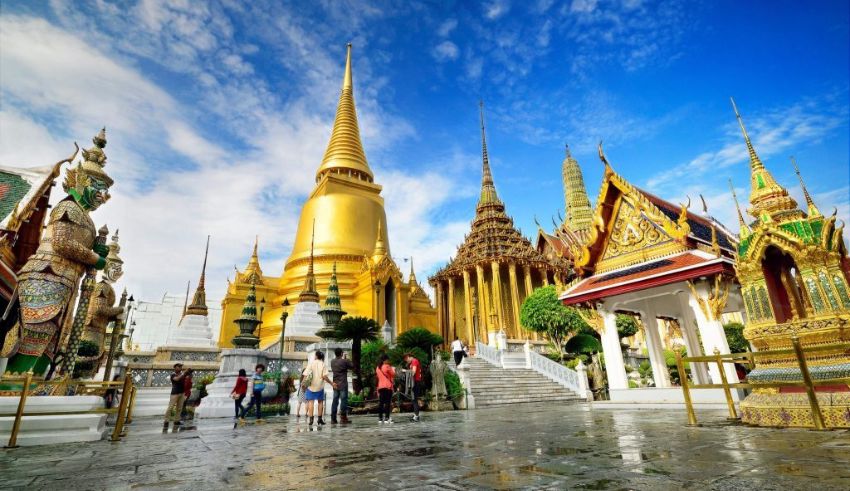 Last updated on November 20th, 2023 at 02:23 pm
In a surprising move, Thailand's tourism chief floated the idea of joint patrols with Chinese police to boost security at key tourist spots, showcasing a strong commitment to rebuilding traveler trust. However, the proposal faced swift denial from Prime Minister Srettha Thavisin and the national police chief, citing concerns about compromising Thailand's sovereignty.
This unexpected proposal hinted at Thailand's eagerness to attract more visitors from China, a crucial source of international tourists. The Srettha administration is acutely aware of the need to restore tourist confidence, especially after recent events that have cast doubts on Thailand's reputation as a safe haven.
Shooting Incident at Bangkok: Details
The fatal shooting incident at Bangkok's Siam Paragon mall, where a Chinese national was among the casualties, has left a lasting impact on Thailand's image. The woman had entered Thailand through its tourist visa exemption scheme, launched for Chinese passport holders in September.
Following the shooting, Thailand experienced a consecutive four-week decline in arrivals from China, reflecting an immediate blow to Chinese sentiment. A Weibo poll, one of China's major social media platforms, highlighted that more than half of the respondents considered Thailand "too unsafe" for travel. This sentiment poses a considerable challenge for Thailand in achieving its ambitious tourism target for the year.
Keep Reading
Thailand aims to attract 28 million foreign tourists by the end of the year, with a substantial share—4.4 million—expected to come from China. However, as of November 12, only 2.9 million Chinese tourists have visited, leaving a significant gap to bridge to meet the target.
The slow economic recovery in China, coupled with limited flights to Thailand due to the ongoing impact of the COVID-19 pandemic, adds another layer of complexity. Despite these challenges, the Thai government has proactively implemented measures to lure tourists, such as the visa-free incentive for Chinese passport holders launched in September. However, the current data from the tourism ministry indicates that Chinese arrivals have fallen short of the projected 2.9 million within five months.
Perceived safety concerns emerge as a critical factor jeopardizing the recovery of the Chinese tourism market. While a seamless travel experience is crucial, recent incidents' fallout, combined with economic challenges in China, presents a multifaceted challenge for Thailand to regain its status as a favored destination for Chinese tourists.
The Tourism Authority of Thailand envisions a total income of 2.17 trillion baht (US$61 billion) from 28 million foreign visitors by December, with the visa-free incentive playing a pivotal role. However, the gap between the current tourist numbers and the ambitious target underscores the uphill battle Thailand faces in revitalizing the once-thriving Chinese tourism market.