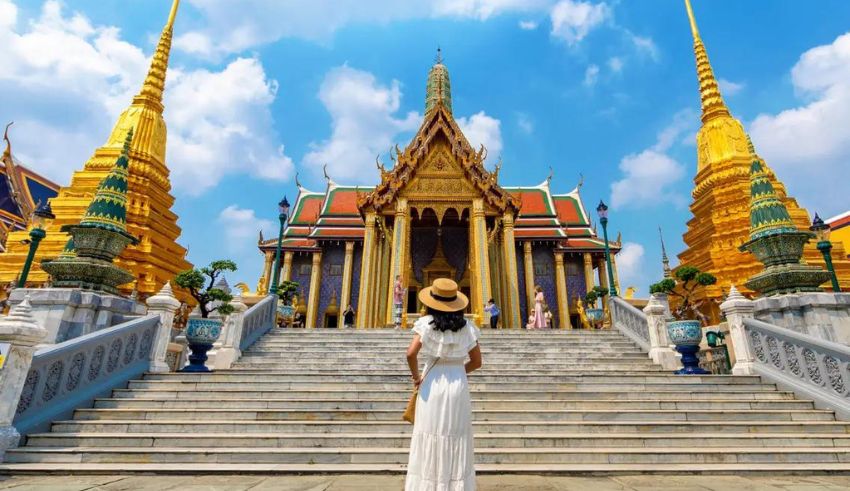 In a bold move to rejuvenate its tourism sector, Thailand is contemplating a controversial strategy—deploying Chinese police personnel at popular tourist destinations. The discussions, involving Prime Minister Srettha Thavisin, senior police officials, and tourism authorities, have sparked a fierce debate, with critics expressing concerns about national sovereignty.
The proposal, aimed at boosting confidence among Chinese travelers, is proving to be a double-edged sword. Thavisin stated, "We're in talks with the Chinese embassy about a patrol program to bring Chinese police to Thailand. This will show how Thailand has ramped up safety measures, acting as a boost to Chinese tourists' confidence."
Governor Thapanee Kiatphaibool pointed to a similar program implemented in Italy, drawing a swift and stern backlash from Thai internet users who fear Thailand may become a site for covert operations against Chinese dissidents. The controversy has escalated, with concerns over potential espionage activities compromising the nation's autonomy.
In response to the uproar, government spokesman Chai Wacharonke sought to clarify the plan's primary focus—combating Chinese mafia activities in Thailand, asserting that it is unrelated to matters of sovereignty. According to Chai, "The Chinese mafia groups are afraid of their own police, and Chinese tourists will feel especially safe with Chinese police there to take care of them."
Why Chinese Police?
This ambitious plan for police deployment is the latest attempt by Thailand to lure visitors, as concerns over tourist safety have been a deterrent for some Chinese travelers. This demographic is considered crucial for the recovery of the local tourism industry, prompting the Thai government to explore unconventional measures.
In September, Srettha's administration took a significant step by waiving visa requirements for Chinese travelers for a five-month period. This exemption was later extended to Indian and Taiwanese travelers, offering a window of opportunity for tourists to explore Thailand through May of the following year.
Keep Reading
Despite these efforts, official data reveals that Chinese arrivals have reached only 2.8 million so far this year, trailing the government's ambitious full-year target of 4 million to 4.4 million. This underscores the pressing need for innovative strategies to boost tourism numbers and revive the economic prospects linked to the industry.
The plan to involve Chinese police personnel in patrolling Thai tourist destinations adds a layer of complexity to the Thai-Chinese relationship. It raises questions not only about jurisdiction but also diplomatic considerations, as Thailand navigates the delicate balance of enhancing its appeal to Chinese visitors while addressing the concerns of its own citizens regarding national sovereignty.
As the proposal unfolds, it remains to be seen how the Thai government will manage the delicate task of aligning its tourism goals with the expectations and anxieties of its populace. The controversy surrounding this unconventional strategy emphasizes the intricate dynamics between nations seeking to balance economic interests and sovereignty concerns in an increasingly interconnected world. The outcome of this deliberation will likely shape the trajectory of Thai-Chinese relations in the near future.