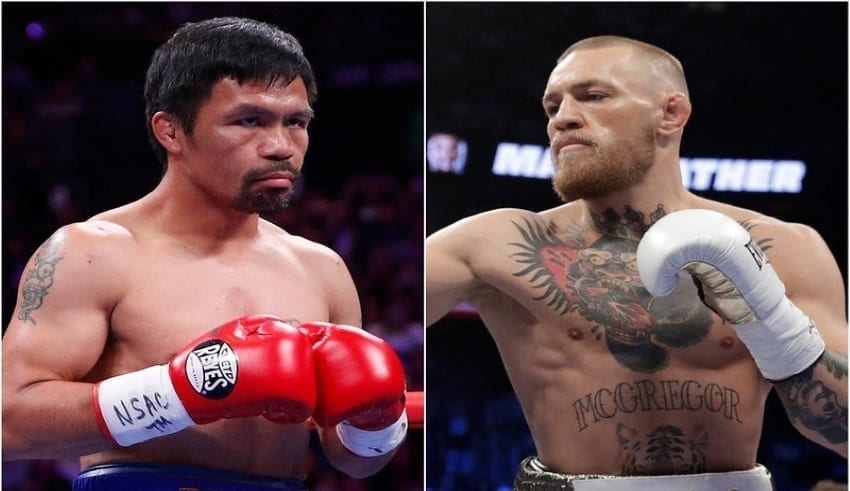 (C) Flickr, Nwigwe Chidiebere Benedict
Monsour del Rosario and Alvin Aguilar, veteran Filipino martial arts artists, predict an exciting boxing bout in Dubai next year between Sen. Manny Pacquiao and UFC superstar Conor McGregor.
Established as a taekwondo sensation since the mid-80s, Del Rosario claims that a rather durable McGregor, a two-weight category winner in the UFC, will face the defending World Boxing Association welterweight champion.
For them, every time he steps into the ring, the Senator still delivers an entertaining fight. Meanwhile, McGregor is a UFC champion and a strong striker as well, so they think it's going to be an entertaining match. Del Rosario is seen to be in enthusiasm to watch McGregor's reaction when he fights their own Pacquiao.
For his part, Aguilar, founder of the Universal Reality Battle Championships shared that the 42-year-old Pacquiao would fight not only for himself but for his people against the Irish McGregor. Consequently, they highlighted that It is when everybody is already going to watch it and why when Mayweather did it, there will be no difference. Aguilar, also the president of the Philippines Wrestling Association, said that Sen. Manny has been seen to be one of the most selfless and compassionate citizens in the country. In this way, the more money he makes on an honest topic, which is an unusual occurrence today, the better for a lot of people he really supports. For them, He is still fortunate because he has a strong heart and works better than any other human.
They believe that a Pacquiao-McGregor mega bout, especially in these tough times is seen to uplift the spirits of battle fans across the globe. They even think Pacquiao wishes to unite all boxing and MMA fans around the world in this forthcoming match guaranteeing that both the eight-division world champion and the world's infamous MMA warrior can come to war and not run.
Morever, Pacquiao said he would give the amount to Filipinos especially those who are afflicted by the COVID-19 pandemic which is a substantial portion of his purse from the McGregor war. For this reason, the coach and trainer of Team Lakay, Mark Sangiao, thinks Pacquiao is making the right move by battling McGregor. For the Senator, it is a smart tactic, since everybody needs to see him fight again.