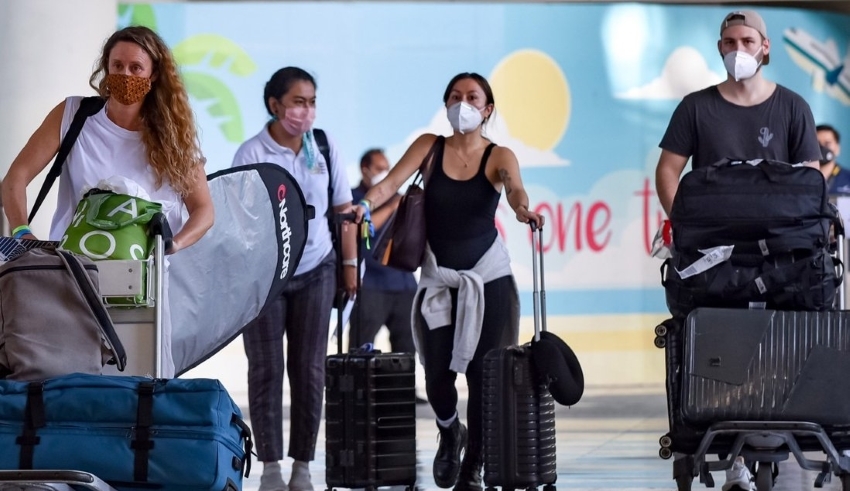 Indonesia – With the first international passenger flight to the Indonesian vacation island in in two years, Bali started a tentative re-opening to foreign visitors on Feb 16.
Flights have resumed as the Southeast Asian archipelago relaxes quarantine laws despite an increase in Covid infections caused by the Omicron strain.
A Singapore Airlines flight carrying 109 foreign passengers and 47 Indonesians arrived in Bali on Wednesday, according to the island's governor, Wayan Koster.
According to new statewide guidelines issued Wednesday, foreign visitors must remain in a quarantine bubble at one of 27 authorized hotels for three to seven days, depending on the amount of vaccination doses received.
"I think there will be no more quarantine restrictions for travelers in early March," the governor added, "as long as they follow health protocol standards and present negative test results on departure and arrival."
When Australian holidaymaker James arrived at Bali airport, he claimed the re-opening was a positive indication for tourism.
Related Posts
Manuela, a Swiss woman who had visited Bali often before the outbreak, said she had been looking forward to the inaugural trip to the "Island of the Gods."
"It's been two years since I've been to Bali. I quickly searched for the first flight once my buddy texted me that Bali would open," she remarked.
Singapore Airlines has announced that daily flights between the city-state and Bali would be available to accommodate high demand.
Other carriers, including as Australia's Jetstar Airways, may restart flights to the tourist hub as early as next month, according to Bali's governor.
"We are aware of the rising and fluctuating Omicron variant instances, but we should not be concerned as long as we follow health regulations," said Bali Hotel and Restaurant Association head Rai Wijaya.
Due to tight quarantine rules and the lack of direct flights, Bali officials tried a limited re-opening in October for a group of chosen nations, but the reaction was lukewarm.
The number of new coronavirus cases in Indonesia reached an all-time high Tuesday.
According to the government's Covid-19 team, daily infections surpassed 57,000, exceeding the record high of July last year during the country's Delta wave.
In other parts of the region, the Philippines reopened to international tourism last week, while Vietnam plans to reopen to foreign visitors on March 15.