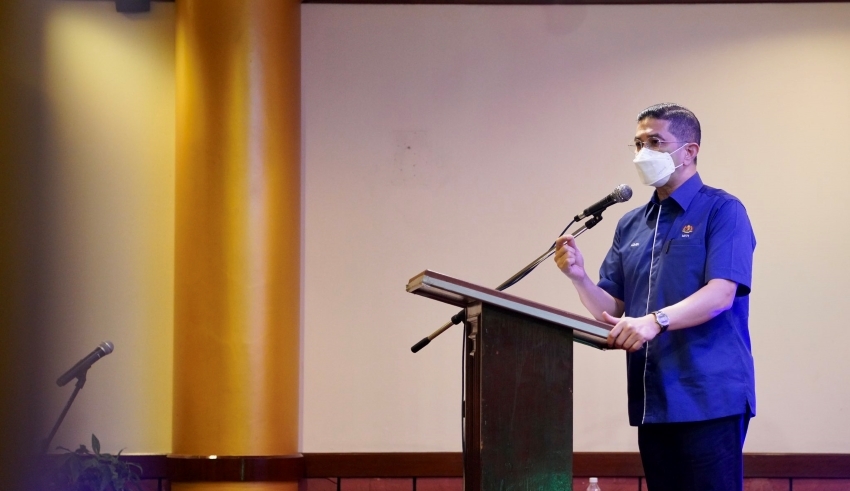 Malaysia – The Ministry of Health (MOH) is scheduled to present its recommendation to the Cabinet on standard operating procedures for reopening the country's borders as soon as possible.
Deputy Minister for International Trade and Industry Datuk Seri Mohamed Azmin Ali said that the incident was being thoroughly investigated, with the Ministry of Health continuously monitoring the country's Covid-19 status.
He said that since the number of Covid-19 cases, particularly those involving the Omicron strain, was still high, the decision to reopen international borders should be taken with caution and consideration.
During a press conference after a discourse on strengthening Skudai Industry and Small and Medium Enterprise, he said, "The Ministry of Health is looking into it, and its proposal will be submitted to the Cabinet very soon."
According to him, the National Recovery Council or MPN, which is being led by Tan Sri Muhyiddin Yassin has given a recommendation for the government to consider reopening Malaysia's borders in light of the country's high immunization rate.
Related Posts
"The Nikkei Recovery Index study states that Malaysia has one of the finest recovery programs, with all of them working smoothly. Consequently, we believe that the administration may contemplate this (reopening international borders) if new and stricter SOPs are implemented," he also added.
His remarks were also followed by an explanation that current negotiations on reopening Malaysia's border with Singapore were focused on the Vaccinated Travel Lane (VTL) through land and air, with the approved quota being reviewed on a regular basis.
"Because Malaysia and Singapore have significant economic relations, we will investigate if we can enhance the number of participants."
"As a result of conversations with the Chamber of Commerce here, they have requested that the government revisit (restrictions) since business travel is critical to Johor in order to revitalize the (state) economy," he said.