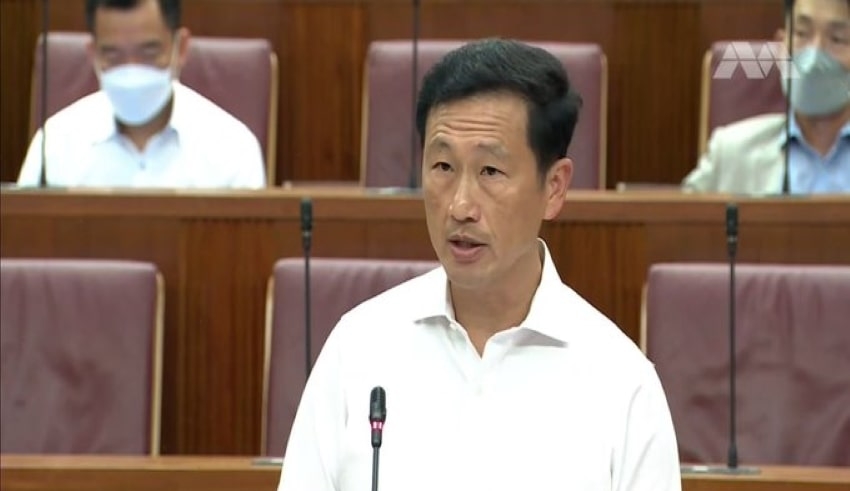 ASEAN – Once the Omicron transmission wave has peaked and begun to subside, Singaporeans should expect further loosening of Covid-19 limits, according to Health Minister Ong Ye Kung.
He mentioned this in a written response to a query from Mountbatten Member of Parliament (MP) Lim Biow Chuan, who questioned what the goal conditions are before the government considers relaxing the Covid-19 constraints and allowing people to eat and socialize properly again.
In answer to another question from Workers' Party MP Louis Chua, Ong said that between October 11 and January 31, 887,000 health risk warnings were provided to close contacts and household members of Covid-positive individuals.
The number of Covid-19 infections has been over 10,000 for most of the last 11 days, with a high of 13,208 on February 4.
"Hospital beds are definitely the largest issue right now," Ong added, with approximately 1,200 Covid-19 patients hospitalized.
Related Posts
However, since all patients are tested, roughly 30% of these individuals are "incidental cases" who were hospitalized for non-Covid-19 diseases and then discovered to have Covid-19 during their stay.
"Typically, this group has no or extremely minor symptoms," Ong said. "In other words, because of their sickness, they do not need more beds." As a result, our hospitals are dealing with two-thirds of the 1,200 hospitalized patients."
He also revealed that patients infected with the prevalent Omicron coronavirus strain are released more quickly. The majority of these individuals only spend three to four days in the hospital, compared to five to eight days for those infected with the Delta form.
According to Ong, the authorities have "a lot of scope" to keep patients with the less severe but more infectious Omicron variety at Covid-19 treatment centers.
Only about a quarter of the approximately 3,800 beds at these institutions are filled, and officials want to boost the number to 4,600 beds by the end of the month.
Other data, he noted, showed that despite the high daily infection counts, the Covid-19 situation here is under control since the majority of individuals had minor or no symptoms.
For one thing, since the Delta wave of infections, Covid-19-related mortality have decreased.
The Omicron variant's mortality rate is equivalent to the amount of fatalities caused by other viral illnesses before the discovery of Covid-19, such as pneumonia, which took more than 10 lives per day on average, according to Ong.