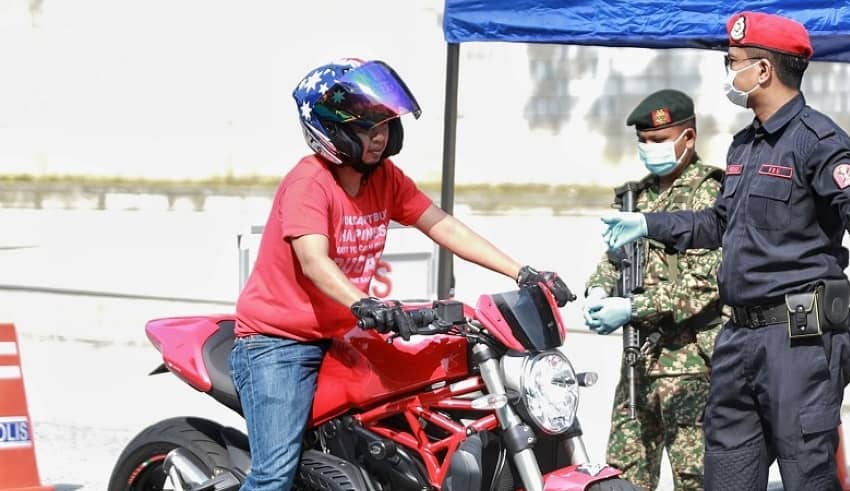 The efficacy of the Conditional Movement Control Order (CMCO) can be calculated only after the conclusion of the 14-day incubation cycle on 18 May.
Health Director-General Datuk Dr. Noor Hisham Abdullah said that the Ministry has not yet seen the outcome of the CMCO, which came into force on 4 May and has since been extended for another four weeks from 12 May to 9 June.
At the moment, Dr. Noor Hisham said that the Ministry had only achieved the result of the strict directives implemented by the Government during the third and fourth phases of the Movement Control Order (MCO), which successfully reduced the R0 or R-naught from 3.5 to 0.35.
R0 is an epidemiological concept used to measure transmitted infectious diseases.
They highlighted that they have been closely tracking the situation of Covid-19, including on the regular basis new reports, cumulative total reports and active cases. However, they will only see the outcome of the CMCO after May 18, or at least during the 14-day incubation cycle.
The condition was if cases or R0 tend to rise after May 18, then they may reverse their decision which was said by Dr. Noor Hisham during his regular press conferences on the condition of Covid 19 in the country here today.
He said that if the cases or R0 is not under control after May 18, the Ministry would consider formulating more Standard Operating Procedures ( SOPs) to encourage the re-opening of many other industries, such as the social and education sectors.
According to the simulation and forecast prepared by the National Institution of Health, R0 would rise to 1.6 by the middle of next month if citizens refuse to comply with the SOP in effect for the CMCO.
He clarified that if R0 approaches or exceeds 1.6, this implies that there is an increasing rise in the amount of Covid-19 cases in the world that would need tougher action to control the epidemic.
They added that it is therefore up to the public to comply with the SOP and to exercise social distance in order to reduce the number of Covid-19 cases in the country.