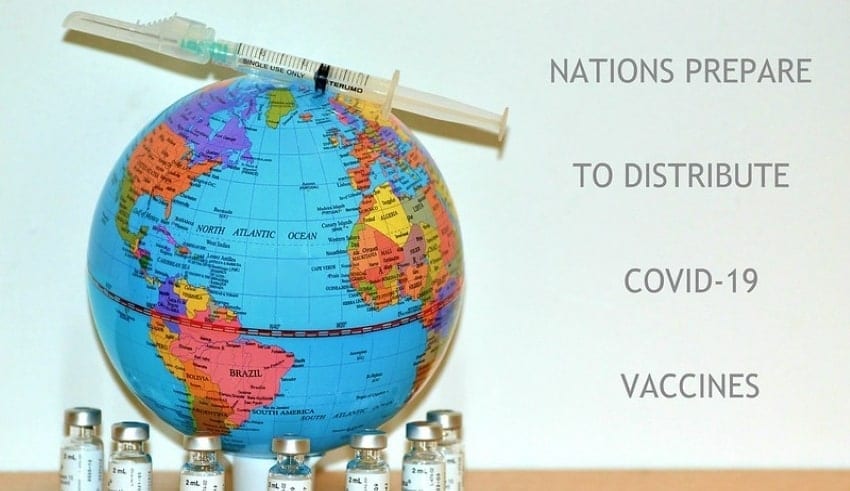 (C) Flickr, Greg's Southern Ontario
According to Bloomberg's Covid-19 vaccine tracker, the Philippines and many Asean countries will need more than a decade to vaccinate the majority of their populations.
The data, which was based on vaccine information from the Johns Hopkins University Coronavirus Resource Center, revealed that the Philippines has the third highest vaccination rate in the Asean region, at 25,527 doses per day.
Related Posts
Within 7.5 years, Asean countries like Singapore, Malaysia, and Indonesia will be able to vaccinate 75% of their population.
Singapore's data showed that if it vaccinates 75 percent of its population every day at a rate of 30,185 doses per day, it would be able to do so in just eight months.
Indonesia comes next, with the majority of its inhabitants covered in 3.1 years. The country's average vaccination rate is 342,132 doses per day, which is the highest in Asean.
Malaysia is next, with 7.5 years to vaccinate the majority of its population at a rate of 17,688 doses per day.
Meanwhile, Vietnam, Thailand, Cambodia, and Myanmar are Asean countries in the same boat as the Philippines. Brunei Darussalam and Lao PDR data were not included in the report.
Vietnam has a daily vaccination rate of 3,675 doses; Thailand has a daily vaccination rate of 3,350 doses; Cambodia has a daily vaccination rate of 4,622 doses; and Myanmar has a daily vaccination rate of 52 doses.
According to the statistics, it will take three years for the world to vaccinate 75 percent of the world's population. Currently, the average daily vaccination rate is 10.01 million doses.
In an Asian Development Blog post, Senior Evaluation Specialist Saleha Waseem of the Asian Development Bank's (ADB) Independent Evaluation Department said that vaccination campaigns, including those for Covid-19, should go beyond funding.
The national government earlier received a $400-million loan from the ADB's Asia Pacific Vaccine Access Facility (or APVAX) (or APVAX). The Philippines is the first country to receive funding from the facility.
The $9 billion APVAX fund was established to help with vaccine procurement, capacity building, and infrastructure investment.
"Financing is just the starting point. Delivering vaccines is a complex process, containing many moving parts including strategic and proactive communications. Engaging with those unsure about inoculations will go a long way toward optimizing the Covid-19 vaccine rollout," Waseem said.