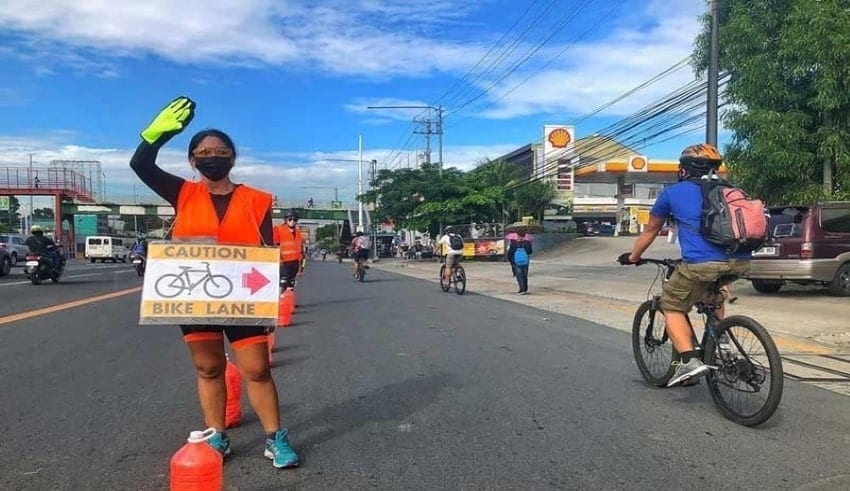 Pasig City exempts bikers from the provision of the national government for all people outside their residences to wear face masks, saying it is unsafe to wear one while biking.
The evidence suggests and made a consultation among bikers shows that biking is unsafe while wearing a face mask. The Pasig Transport has added that biking isolates riders from other cyclists in a normal way.
In fact, this is not the first time during the span of the pandemic that Pasig City went against policies introduced by the national government. The city continued to allow the operation of tricycles at the height of the coronavirus lockdown in March, when the government suspended all modes of public transportation, so that critical staff could be transported to their workplaces, a step that the interior department frowned upon.
This led to the initiation of a probe against Pasig City Mayor Vico Sotto by the National Bureau of Investigation, who asked them to justify why he should not be charged under the Bayanihan to Heal as One Act, which gave President Rodrigo Duterte sweeping emergency powers.
In the expectation of an increase in COVID-19 cases during the holidays, the task force on the government's coronavirus response has required individuals to wear full face covers on top of their masks if they go outside.
Looking back, it was only appropriate to wear plastic shields in enclosed spaces like malls and public transportation. But shortly after the new policy was released, the Department of Health said that the use of face shields is not advisable if it contributes to problems with vision.
Vergeire stated that the department also doesn't recommend the use of face masks for people with certain health problems that make it difficult for them to breathe. Even so, PLt. Gen. Cesar Binag, who heads the government's law enforcement task force COVID-19, said that bikers and joggers are not excluded from the regulation. Morever, The use of face shields was not needed by many countries that managed to have their outbreaks under control. The virus is distributed by droplets that can be inhaled through the cough or sneeze of an infected person or picked up with one contact.