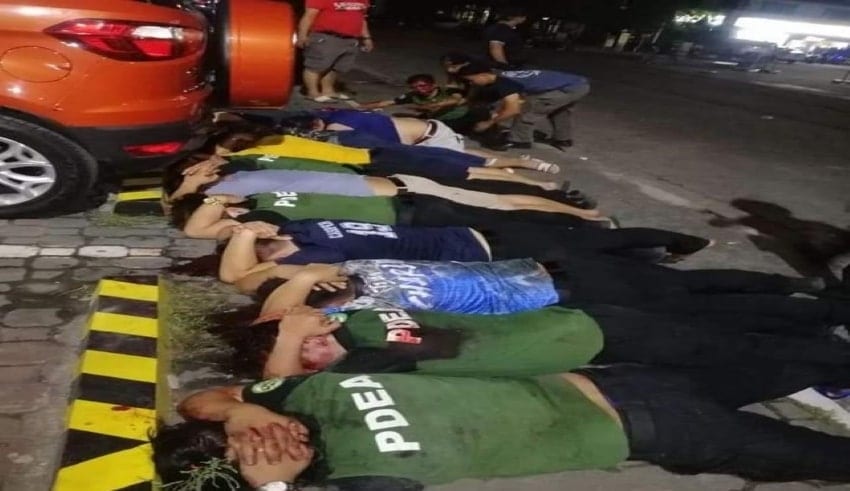 After a bungled trapping operation outside a busy shopping center in Metro Manila, two Philippine police officers were killed and one wounded in an assault with a drugs enforcement team, raising more concerns about President Rodrigo Duterte's ongoing deadly drug war.
Three Philippine Drug Enforcement Agency (PDEA) agents were also wounded in the attack on Wednesday evening, although the seriousness of their injuries was not immediately known.
During the shooting, no people were injured, police said, but pedestrians and mall shoppers were fleeing for cover as the two sides exchanged fire.
A spokesperson for the drug enforcement agency told reporters in Manila that when the gunfight erupted, some of their staff were doing a "legitimate operation."
The spokesperson, Derrick Carreon, was also quoted as saying that the Special Enforcement Service (SES) of the department was involved in the activity near the mall.
It remains uncertain why police officers were still at the scene of the operation from the nearby district station and ended up exchanging fire with the drug enforcers.
Narcotics officers are expected to consult with the police on any imminent raid, according to the anti-drug operations protocol.

The police cited contradictory evidence that the PDEA agents shot first, contradicting charges by drug enforcers, who blamed the police for exchanging bullets.
"During the buy-bust operation, the [police] personnel involved [engaged] without their knowledge [that] the people they were transacting [with] are PDEA agents," the police report stated.
The drug enforcement spokesman refused to comment on the police assertion in a separate interview with the Rappler news website, Carreon, adding that what happened would be decided by a joint investigation.
He also reported that the police had seized the drug agents' phones and guns for further investigation. The police officers rounding up the law enforcement agents were later seen in photos shared on social media. The police vowed that the case would be investigated.
"The PNP and PDEA both agree and assure the public that the incident, while serious, will in no way affect the continuing operational relationship and coordination they have long firmed up in the fight against illegal drugs," the police statement added.