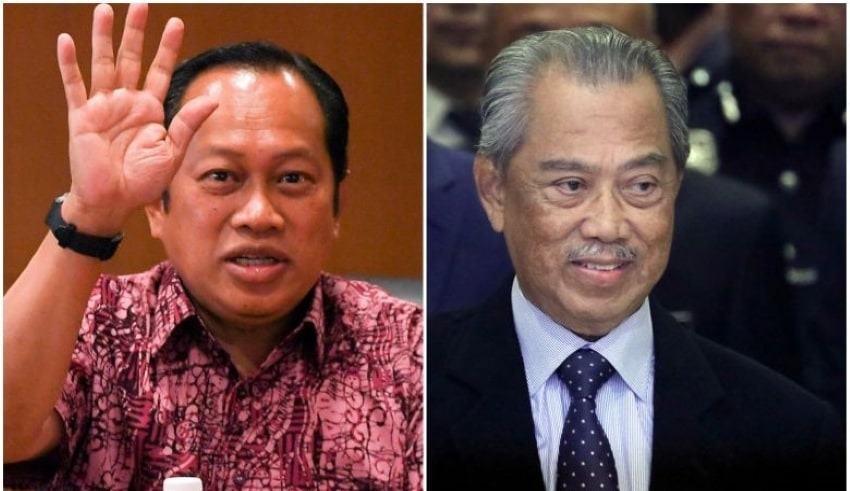 KUALA LUMPUR – Umno said that it is considering to withdraw its support for Perikatan Nasional (PN) and will push instead to set new terms in writing to continue its alliance with the ruling coalition.
According to UMNO secretary-general Ahmad Maslan that the matter was agreed upon unanimously by the party's council on Tuesday night (Oct 13).
The party will inform Prime Minister Muhyiddin Yassin on the new terms on Wednesday.
Maslan said that All UMNO liaison body chairmen and Supreme Council members agree with the decision.
Meanwhile, UMNO president Ahmad Zahid Hamidi will have an audience with King Al-Sultan Abdullah Ri'ayatuddin Al-Mustafa Billah Shah today at 5PM.
Umno's statement comes after Anwar's meeting with the King to present his case that he now have a majority and formidable support in the Dewan Rakyat to form a new government.
The Port Dickson MP this afternoon claimed that the King is expected to go through documents and will be having an audience with several political parties in the coming days.
Last September, Anwar claimed that the majority of MPs supported him and that the Muhyiddin-led government had collapsed. Ahmad Zahid Hamidi's meeting with the King will be the second Umno bigwig this week after Gua Musang MP Tengku Razaleigh Hamzah met with King Agong this afternoon.