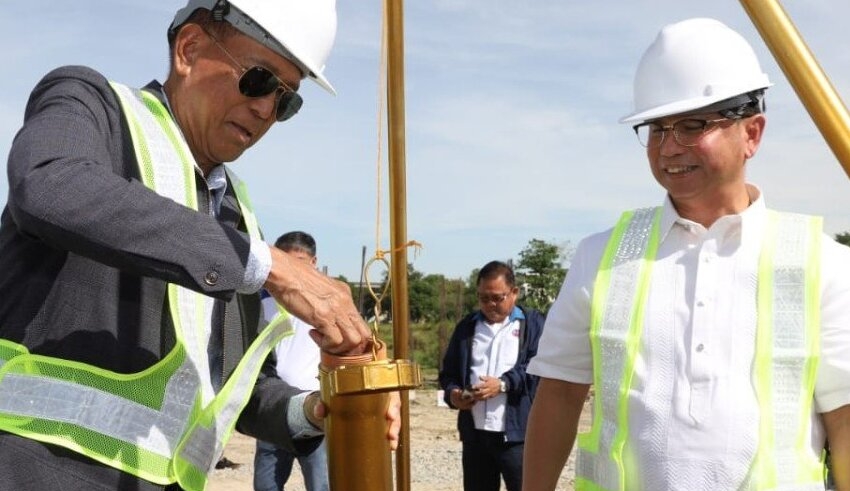 In collaboration with the Bases Conversion and Development Authority (BCDA) and the Department of Public Works and Highways (DPWH), the University of the Philippines (UP) has begun construction of its first campus in New Clark City.
BCDA Chairman Delfin N. Lorenzana, UP President Danilo L. Concepcion, DPWH Assistant Regional Director Denise Maria Ayag, and BCDA Senior Vice President for Conversion and Development Joshua M. Bingcang led the groundbreaking ceremonies on December 5 at the New Clark City in the Clark Special Economic Zone in Tarlac province.
On a 3,4-hectare tract, the UP-New Clark City satellite campus will be constructed. According to a news release from the BCDA information office, the main university campus would be located on a 76-hectare plot within the expanding city.
The DPWH anticipates Phase 1 of the satellite campus construction to be completed by September 2023.
The new campus will help the BCDA's mission to construct a "smart, sustainable, and green city" by serving as a hub for education, research, training, and collaboration with a focus on sustainable development.
Concepcion stated that it will provide inter-, multi-, and trans-disciplinary studies to contribute in national growth and augment the University of the Philippines' ongoing internationalization efforts through partner programs with leading universities.
Keep Reading
Additionally, Concepcion disclosed intentions to relocate the UP Open University to New Clark City.
He stated that New Clark City will also be home to a branch of the Philippine General Hospital and a National Institute of Health where specialists can perform health sciences research.
Former regent and attorney Angelo Jimenez was chosen to replace Concepcion by the university's eleven-member board of regents.
Former defense commander Lorenzana characterized the occasion as "a strong confirmation of the importance of education in empowering the lives of the people."
In accordance with BCDA's emphasis on sustainable development, the New Clark City campuses will comply to the UP Master Development Plan: Development Principles and Design Guidelines for smart, sustainable, and safe design (2014).
The satellite campus will have a university plaza, an administration building, a university park, outdoor parking, a service corridor, two academic buildings, a seating area, a campus boulevard, a gateway plaza, an academic plaza, a community garden, and a river parkway.
In a few months, this region will be transformed into a modern learning community, according to Ayag.