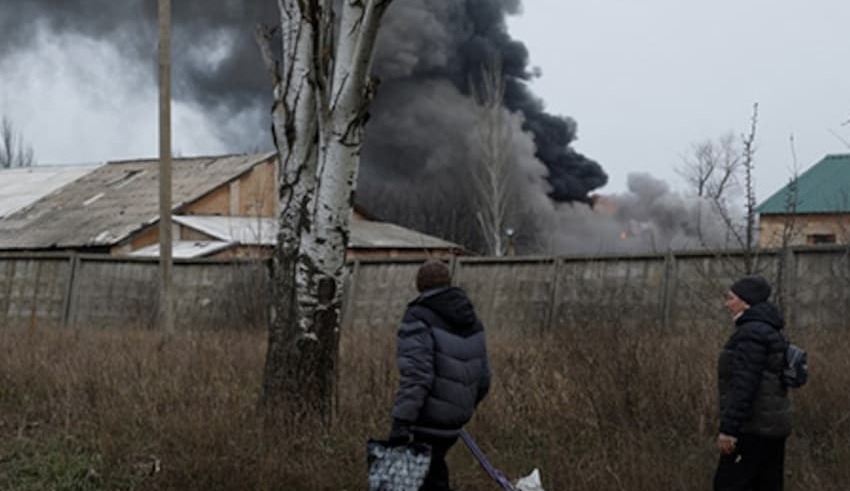 Friday, February 24, the World Bank announced an additional $2.5 billion in grant funding from the United States Agency for International Development (USAID) to assist Ukraine's budget and sustain key services.
The latest financing under the World Bank's Public Expenditures for Administrative Capacity Endurance in Ukraine (PEACE) project brings the total to $20,6 billion and will support salaries in core government functions and sectors, such as healthcare and education, as well as allow Kyiv to pay pensions and aid internally displaced persons.
David Malpass, president of the World Bank Group, stated, "One year after Russia's invasion of Ukraine, the world continues to witness the horrible harm imposed on the country and its people."
According to him, $18.5 billion of the total monies raised had been released, benefiting over 12 million Ukrainians.
Keep Reading
The additional cash was revealed a day after US Treasury Secretary Janet Yellen announced that the United States was preparing an additional $10 billion in economic assistance for Ukraine and requesting that the International Monetary Fund (IMF) develop a lending package for Ukraine.
Ukraine seeks a multi-year IMF package of $15 billion.
The PEACE program finance enabled by the World Bank is designed to minimize the possibility of corruption. After verifying that the money has been distributed to government employees, pensioners, and other recipients, the World Bank transfers funding to cover Ukraine's expenses a month after they occur.
The most recent USAID monies will be transferred to the Ukrainian government after the World Bank verifies expenditure eligibility.
The United States, UK, the Netherlands, Spain, Norway, Germany, Canada, Switzerland, Sweden, Denmark, Austria, Finland, Ireland, Lithuania, Latvia, Iceland, Belgium, and Japan have together committed and pledged $20.6 billion in emergency funding.
Also Read:- Two years later, LeBron James' Red Sox purchase is unprecedented