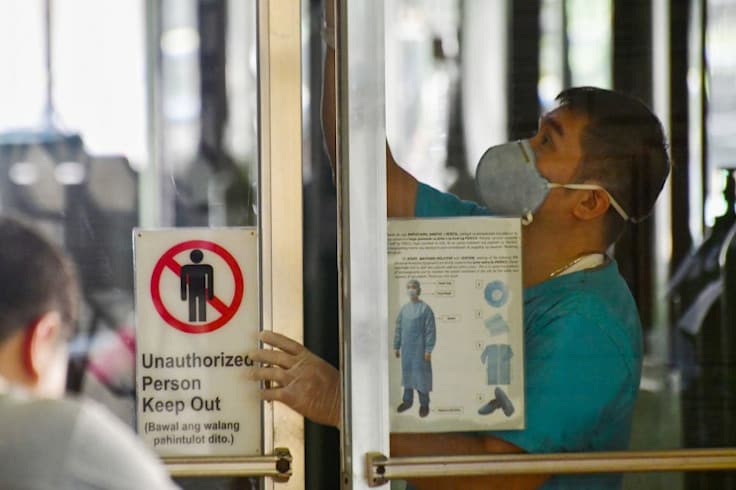 As of Saturday afternoon, according to the Department of Health (DOH), the Philippines reported a total of 487 persons under investigation (PUIs) for the coronavirus disease 2019 (COVID-19).
According to DOH assistant secretary Rosette Vergeire, more than half or 330 of the PUIs have already been discharged from various health facilities.
There are currently 154 admitted PUIs which are closely monitored by the DOH, she said.
So far, 61 per cent of those who might have experienced the first and second cases of COVID-19 have been able to finish touch tracing by the DOH.
While the health official assured that there was still no local COVID-19 transmission, she said the department was preparing for it "through more intensive responses." The DOH official shared that the department was working on preparing its health facilities to accept more patients, inspecting sub-national laboratories to assist in testing samples for the virus, and equipping health vehicles.
Vergeire added that the department collaborated with private hospitals, which admitted patients under their supervision.
In case there would be any local transmissions and the cases could not be treated by public hospitals, she said the department would look to the private sector to assist them.
On Friday the DOH said there are 455 PUIs in the Philippines.
The death toll in China due to COVID-19 has risen to 1,519 since Saturday.