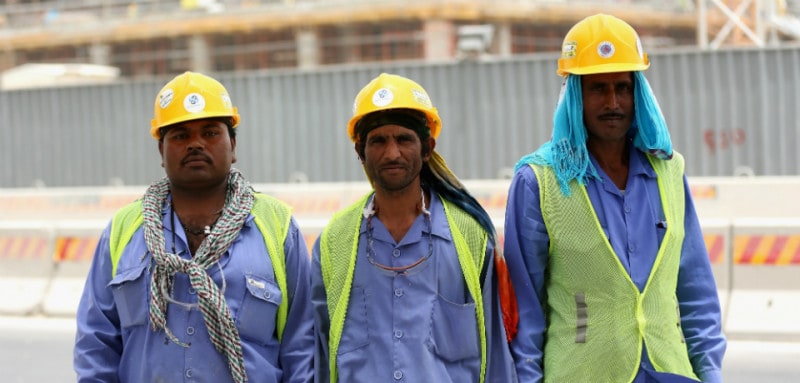 Qatar is persistent to complete building projects ahead of World Cup 2022. However, there are growing group of Southeast Asian workers who seem to be frontliners in the alarming pandemic, COVID-19.
As this pandemic works its way through the country, which now has more than 2,000 confirmed cases, the crowded living spaces of migrant workers and lack of access to healthcare, proper sanitation and healthy food jeopardize an already highly vulnerable population.
This is a call of action to prioritize health over business matters. These bulk of workers arefrom Nepal, India, Sri Lanka, Philippines and more. They are putting all their efforts and energy to raise funds for their family and anticipating that they will live a better life working overseas.
Several reports ffrom Foreign Policy have recently emerged indicating that the risk these poor workers made to get their families out of poverty has put them in immense debts, as they moved to Qatar after paying thousands of dollars to obtain a job, and did not receive their pay forms altogether.
Qatar has a history of violence and trafficking of migrant workers, which in recent years has attracted strong international condemnation. The violence which often led to forced labour and trafficking in human beings has been compounded by the failure of Southeast Asian governments to effectively push for strong protections. The critics claim that political will has been scarce despite the overwhelming share of GDP now made up of remittances from overseas workers.
Upon reporting hundreds of cases among migrants, a large part of the Industrial Area was placed in lockdown. They emphasized that a closure would not impact the residents daily needs in the city, as there is cooperation with the related companies to continue to meet their workers' needs and pay their wages on the regular dates.
There is also another suggestion that additional steps should be made available to those employees to prevent the spread of the virus.
This is a serious situation more than what people can grasp. Migrant workers deserve proper care in their working environment and priviledge to acquire social distancing and proper health so they can live better lives.
A call for protection.
A yearn for action.