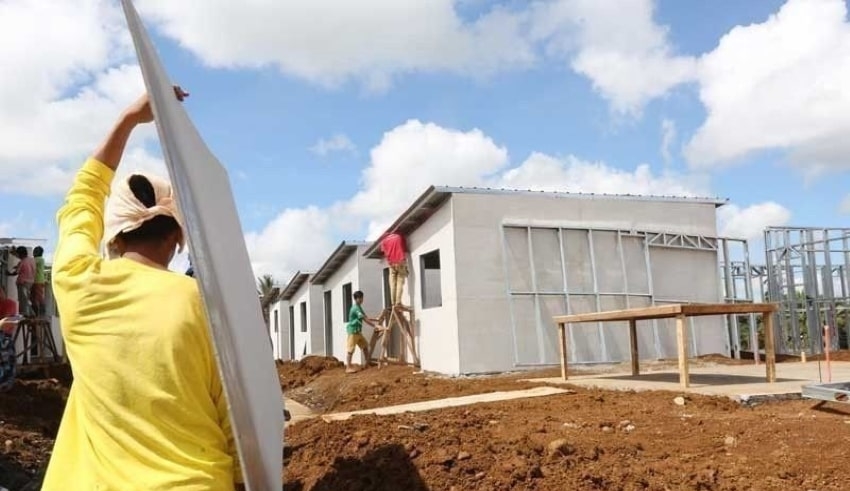 The Department of Agrarian Reform (DAR) aims to distribute housing units to at least 600,000 agrarian reform beneficiaries before the end of the Duterte administration.
They shared that they will do their best to build as many houses as possible for the farmers before the President's term ends. The Agrarian Reform Secretary John Castriciones shared yesterday during the virtual orientation on the implementation of the government's housing program.
This is a very worthy achievement. I pray that we would be able to sustain this because this would greatly help in uplifting the lives of our farmers," he added, noting that their target for the pilot implementation of the program represents about 20 percent of the three million qualified beneficiaries in the country.
Related Posts
The DAR's implementation of the program, dubbed "BALAI Farmers and Farmworkers' Housing Program," is in partnership with the Department of Human Settlements and Urban Development. The program will provide farmers with duplex-type housing units with two bedrooms each, covering 36 square meters.
The housing unit, however, will be paid for by farmer-beneficiaries through their cooperatives at P1,475 a month on average, payable in 30 years.The project has pilot sites in Umingan, Pangasinan; Bayombong, Nueva Vizcaya; Gabaldon or San Jose City, Nueva Ecija; Basey, Samar; Argao, Cebu; Daet, Camarines Norte and Calinan, Davao.
DAR Undersecretary for support services Emily Padilla said the lands for the project, including their development as well as the provision of livelihood, will be free of charge.
She said the program would also provide each housing community with bio-digesters for use in producing petroleum gas for cooking and food processing, a marketing center and a solar-powered water system with storage tanks for use in irrigation. Based on our studies, these livelihood facilities can provide a monthly income of P5,000 to P8,000 per family.
The provision of housing is demand-driven, and payment will be based on the farmers' capacity to pay, where the maximum term of housing loan will be at 30 years and amortization payment scheme will be based on cropping and harvest schedule of farmers.