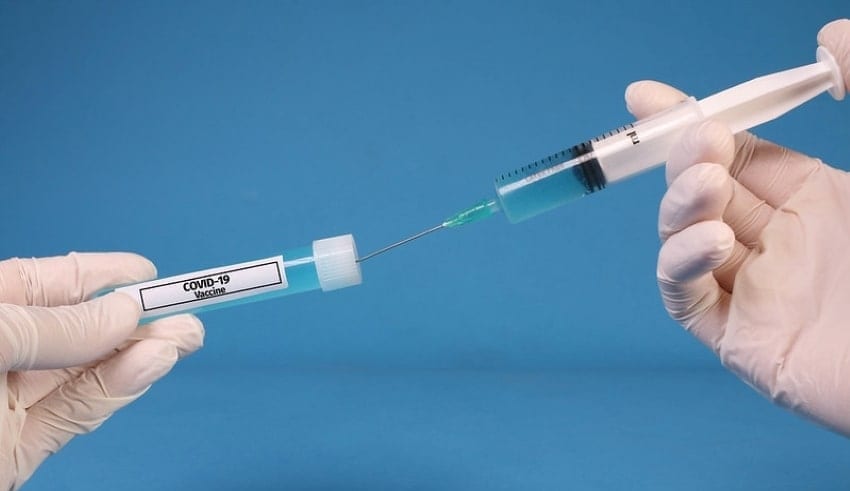 (C) Flickr, Marco Verch Professional Photographer
In the caring ways in which filipinos communicate with those close to them including others outside the family circle, filipino's innate humanity is very apparent. In fact, this trait is one of the distinct assets of millions of overseas Filipino doctors, nurses, providers of care, and nannies. This made generally recognized for the heartfelt concern, nurturing spirit, and caring touch, which naturally make employees overseas in demand.
Another story sets filipino's ability after this woman became the first health care worker to administer the Pfizer/BioNTech COVID-19 vaccine outside of clinical trials in the UK, a Filipino nurse made history.
May Parsons, who has worked for the National Health Service (NHS) of the United Kingdom for 24 years, gave the shot to 90-year-old Margaret Keenan, the first patient to receive the vaccine with a 90 percent efficacy rate that was reported.  The Irish Times highlighted Parsons as saying that being the first in the United Kingdom to deliver the vaccine to a patient was a significant honor.
Meanwhile, Daniel Pruce, UK Ambassador to the Philippines, acknowledged Parsons as one of the many thousands of Filipino healthcare workers who are making such a huge contribution to the NHS. Along with they mention Keenan, the first ever patient to receive the Pfizer/BioNTech shot outside of clinical trials, as thanking Parsons and the NHS personnel for taking care of her and advising everyone to get COVID-19 vaccinated.
For this reason, UK regulators approved the Pfizer/BioNTech shot for generalized use. In the largest vaccination drive in its history, the UK's NHS is starting to roll it out to the public. In contrast, Parson's home country still remains out of reach.
To date, the Philippines has only secured 2.6 million doses of the AstraZeneca vaccine through the assistance of some 30 private companies, but its use has not yet been approved by regulators. The country has set it's important deal with China's SInovac and Russia's Gamaleya Institute to procure their shots against the coronavirus, which has infected more than 441,000 people and killed more than 8,000 in the Philippines.