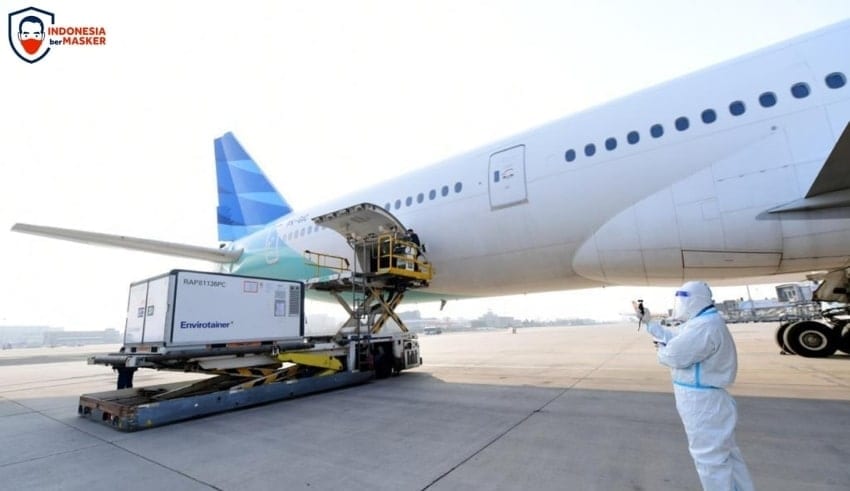 Indonesia doesn't stop focusing on the WHO-initiated global COVAX vaccine facility for next year's COVID-19 vaccine. Foreign Minister Retno Marsudi update this after receiving 1.2 million doses of Sinovac vaccine from China.
The government was actually blessed by 1.2 million doses of the COVID-19 pandemic vaccine developed by Sinovac Biotech recently as part of the first direct shipment batch from China, for a total of 3 million doses. It is also expected that another 1,8 million doses will arrive on the first month of 2021.
Sebanyak 1,2 juta dosis vaksin Covid-19 buatan Sinovac tiba semalam. Bulan depan, Insya Allah akan datang 1,8 juta dosis lagi.

Pemerintah juga mendatangkan 15 juta dosis bahan baku vaksin bulan ini dan 30 juta dosis pada Januari 2021, untuk diproses lebih lanjut oleh Bio Farma. pic.twitter.com/VTeSHDjH1K

— Joko Widodo (@jokowi) December 7, 2020
The country is at ease to announce that they were able to secure three to 20 percent of the country's total vaccine supply from the COVID-19 Vaccine Global Access Facility, COVAX, which was co-initiated by WHO the Vaccine Alliance (GAVI) and the Coalition for Epidemic Preparedness Innovations (CEPI) as marsudi stated all these things.
In addition to symmetrically diplomatic vaccine procurement relations with China and multilateral efforts under the COVAX Facility, the country since last October also made an effort to initiatecooperation with British developer AstraZeneca for the development of vaccines.
But there's a reminder from the president that despite the COVID-19 vaccine already being available in Indonesia, He sought and urge consistent public discipline in applying the 3 M health protocols of wearing face masks, maintaining distance, and washing hands with soap.
In addition to the completed vaccine, bulk raw materials will be used in December this year to produce 15 million doses of vaccine and in January 2021 to produce 30 million doses of vaccine, which will be further processed by PT Bio Farma Persero. Even so, The Head of State highlighted that all procedures must be followed appropriately before vaccinating the public in order to ensure public health and safety, as well as the effectiveness of vaccines.
Morever, To ensure public health and safety, as well as the efficacy of vaccines, all procedures must be properly followed. The results of clinical trials will determine, on the basis of scientific consideration, when vaccination can begin.