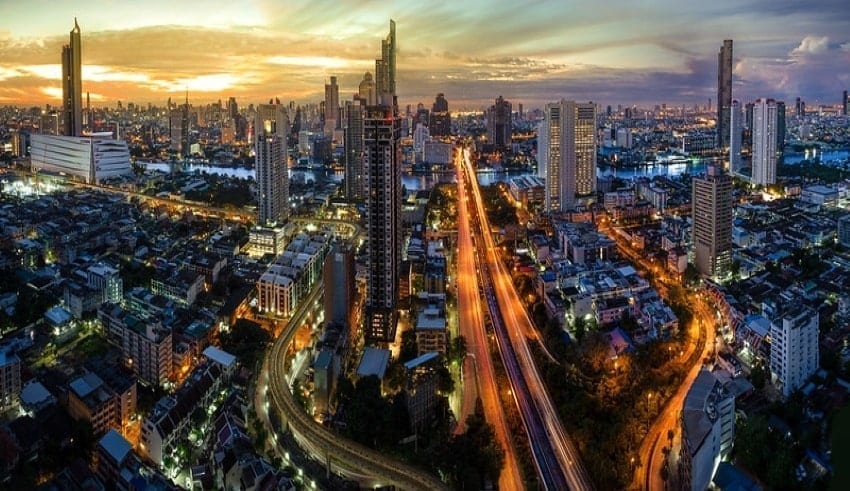 (C) Flickr, Jakapan Chumchuen
A new virus epidemic among seafood factory staff near Bangkok couldn't come at a worse time as Phuket and other Thai tourism attractions brace for a small bump in business from the countdown to 2021.
In Samut Sakhon province last week, Thailand discovered a record cluster of pathogens, sparking a 14-day lockdown of the industrial region. The state is debating whether curbs ought to be applied to other areas.
According to Phuket Hotel Association President Anthony Lark, another national lockdown or limitations on domestic travel may be the failure for many tourism-related businesses.
Someone spends money and just wants to make even. It's like everyone's losing money and just trying to break even. So if the government can't control the virus, and any domestic air travel or inter-provincial travel restrictions are introduced, then you will absolutely see hotel, restaurant and boat owners mothball their businesses.
Recently, Thai Prime Minister Prayut Chan-o-cha said it will take around a week to determine whether more strict curbs are needed. The news of a widespread seafood industry epidemic, which on Monday brought Thailand's cumulative infections to 5,289, came only a day after the government revealed plans to relax certain restrictions on visitors from 56 countries, including the US, Japan and Singapore.
Thailand is banking on a tourism recovery to help it get out of a slump, but the central bank expects it may take two years for the second-largest economy in Southeast Asia to return to pre-pandemic rate of expansion. More than US$60 billion which is S$79.6 billion in revenue from around 40 million tourists in 2019 was generated by international tourist arrivals.
Although the foreign market has been practically dormant for months, several areas have been kept alive by domestic travellers, including in Phuket, where during the year-end holidays, companies were banking on a bump.
For Lark, visitors from the Thai capital account for 99 percent of Phuket's visitors after the nation closed its doors in late March. International tourists accounted for two-thirds of the island province's visitors before the pandemic, but contributed about 90% of Phuket's tourism.