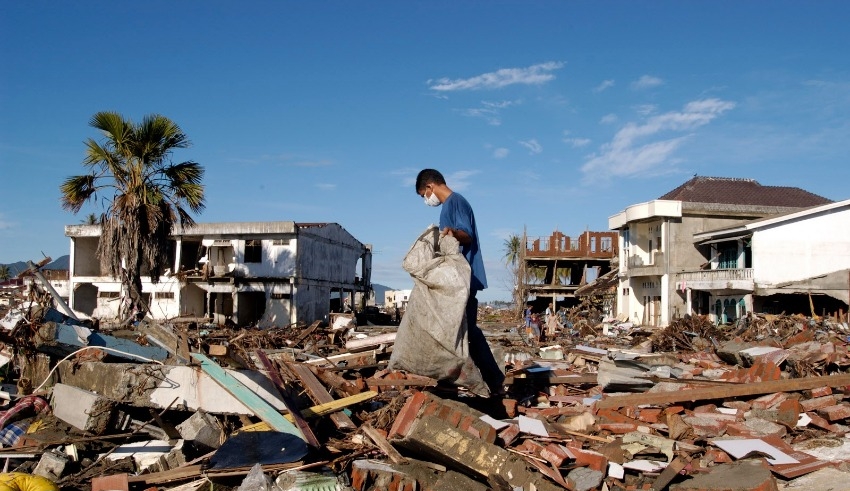 According to the US Geological Survey, an earthquake measuring 6.0 on the Richter scale struck off the coast of Indonesia late on Tuesday (August 23). The tremor caused many to escape their houses, but there were no immediate reports of injuries or damage.
The shallow earthquake took place in the waters off the southern shore of Sumatra island at approximately 9.30 p.m. local time. The epicenter was located in close proximity to the provinces of Bengkulu, South Sumatra, and Lampung.
According to local media and witnesses reached by AFP, it caused people in South Sumatra and Bengkulu to flee their homes in a panic.
On the other hand, the authorities did not immediately record any injuries or damage, and the USGS predicted that there was a very little possibility that there would be damage on the ground in Sumatra island. There was no warning provided for a tsunami.
However, the Indonesian Meteorology and Geophysics Agency (BKMG) warned locals to "be on the lookout for possible aftershocks."
The earthquake was measured to have a magnitude of 6.5, and its epicenter was located in the ocean around 64 kilometers from the coast.
Related Posts
As a result of its location on the Pacific "Ring of Fire," Indonesia is subject to a significant number of earthquakes.
The nation was struck by its most recent significant earthquake in March, which was a 6.7-magnitude tremor that occurred off the west coast of Sumatra island. The shocks reportedly woke people up on the islands of Nias and Hibala, which are located off the coast of North Sumatra.
Aftershocks of a significant magnitude immediately followed it.
The previous month, a quake measuring 6.2 on the Richter scale struck the northern part of Sumatra, causing at least eight deaths and dozens of injuries.
That earthquake in February had a depth of 12 kilometers, and it caused damage to homes and structures, including mosques, schools, and banks. As a result of the earthquake, the authorities were forced to evacuate more than 6,000 people.
In 2004, a 9.1-magnitude earthquake rocked the shore of Sumatra, which subsequently caused a tsunami that resulted in the deaths of around 220,000 people across the region, the majority of whom were located in Indonesia.