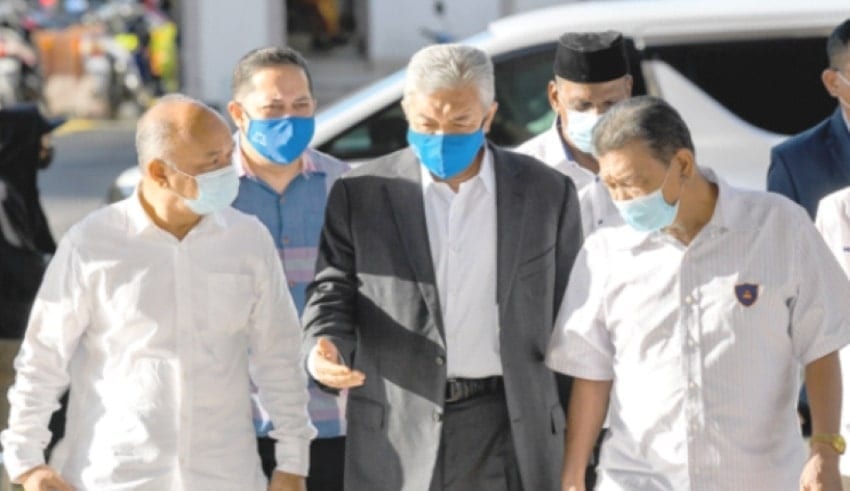 KUALA LUMPUR : The withdrawal of RM17.9 million from Yayasan Akalbudi assets, according to the High Court, was a criminal breach of trust because it was done without the permission of the other charity foundation's board of trustees.
According to Malaysian Anti-Corruption Commission (MACC) investigating officer Muhammad Fazli Zulkifli, 36, Datuk Seri Ahmad Zahid Hamidi directed the money to be transferred from Yayasan Akalbudi's Affin Bank account to a Maybank account belonging to Messrs Lewis & Co, the foundation's trustee.
Ahmad Zahid is accused of corruption, misuse of influence, and money laundering involving Yayasan Akalbudi funds worth millions of ringgit.
Muhammad Fazli told the court last Friday that Ahmad Zahid was involved in the withdrawal of RM17.9 million from Yayasan Akalbudi funds for the purchase of shares and fixed deposits.
He said RM8.6 million was paid to Ri-Yaz Assets Sdn Bhd as a deposit for a share purchase, with the remaining RM9.3 million going into fixed deposits.
Sazilee, Ahmad: Based on your investigation into Messrs Lewis & Co, the holder of RM17.9 million, who gave the firm guidance on how to handle the money.
Muhammad Fazli: Datuk Seri Ahmad Zahid Hamidi gave Lewis & Co all of his orders, and Lewis & Co would not operate without them.
The witness also stated that no other members of Yayasan Akalbudi's board of trustees, especially its partner B. Muralidhahran, had given instructions to Lewis & Co.
Muhammad Fazli said Ahmad Zahid's cautioned comment to the MACC during the inquiry into the case involving the investment in Ri-Yaz Assets contradicted other witnesses' testimony.
"Based on Datuk Seri Ahmad Zahid's statement, he said Yayasan Akalbudi was interested in investing (in Ri-Yaz Assets) in the hotel sector, but the testimony from other witnesses said that Datuk Nurulhidayah (Ahmad Zahid's daughter) was interested to make an investment, and payment was made by Yayasan Akalbudi, " said Muhammad Fazli.
Ahmad Sazilee: What about Tan Sri Rashid Manaf's testimony? (shareholder of Ri-Yaz Assets).
Muhammad Fazli (Muhammad Fazli): Datuk Nurulhidayah expressed interest in investing in Ri-Yaz Assets, according to Tan Sri Rashid.
Ahmad Zahid, 68, is charged with 47 counts, including 12 counts of criminal breach of confidence, eight counts of corruption, and 27 counts of money laundering involving tens of millions of ringgit in Yayasan Akalbudi funds.