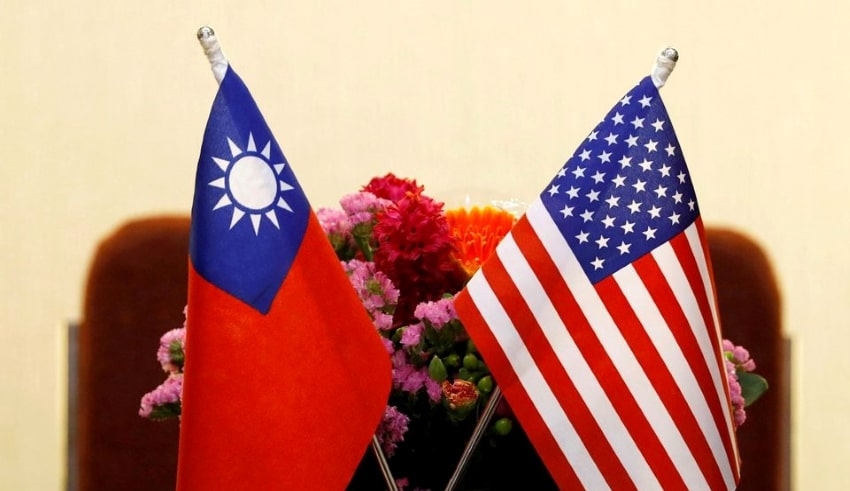 Taiwan – Following a heated visit to the island by a delegation of American congressmen, the Chinese army conducted a navy and air force combat readiness patrol in the Taiwan Strait, a spokeswoman said.
Tensions between Beijing and Washington have risen significantly over the destiny of democratic self-ruled Taiwan, which China has pledged to reclaim one day, by force if necessary.
A delegation of US congressmen came on the island Thursday to express their support for the Taiwanese authorities, which Beijing accuses of pursuing island independence.
In response, the Chinese army conducted a "naval and air force combat readiness patrol in the direction of the Taiwan Strait" on Friday, according to a statement from the Eastern Theatre Command's spokeswoman.
"This is an essential step in light of the present circumstances in the Taiwan Strait," they continued, promising that the army will "defend the nation's sovereignty and territorial integrity."
Related Posts
"The army will remain on high alert and will take all necessary steps to oppose any foreign meddling or plot by separatists aimed at so-called 'Taiwan independence' at any moment."
No other information was provided on the exercises.
China's foreign ministry reiterated Beijing's "strong opposition" on Friday to the legislators' visit, the second this month by members of Congress to the island.
The delegation, led by Mark Takano, chairman of the House Committee on Veterans' Affairs, met with Taiwanese President Tsai Ing-wen on Thursday to express support for a rare instance of bipartisan agreement in the United States.
"Taiwan will continue to strengthen collaboration with the US in order to defend our common ideals of liberty and democracy and to promote regional peace and stability," Tsai added.
China has stepped up its pressure on Taiwan in the aftermath of Tsai's 2016 victory, since her party has long campaigned for the island's self-rule.
Beijing objects to the use of the term "Taiwan," as well as to allusions to the island as a "country" and diplomatic gestures that would imply the island's international legitimacy.