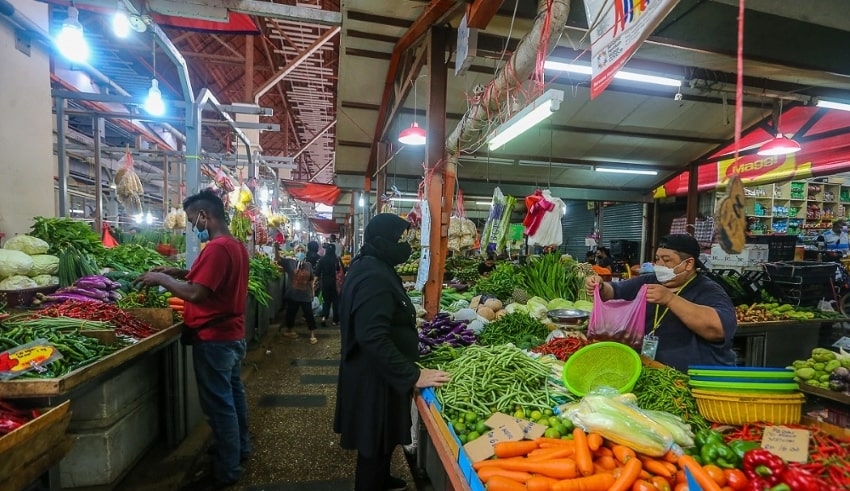 Malaysia – The Cost of Living Committee of Pakatan Harapan (PH) has demanded the Domestic Trade and Consumer Affairs (KPDNHEP) Minister Datuk Seri Alexander Nanta Linggi and his deputy Datuk Rosol Wahid to quit after failing to manage food price increases.
PH members brought the matter up in Parliament, according to a committee statement, but the government has failed to handle it, proving the duo's incompetence, the statement said.
So the Cost of Living Committee found that the present administration had failed to deal with increasing food costs.
According to a statement released today, "we ask both the two ministers and the deputy ministers of KPDNHEP to accept the responsibility of resigning."
Lim Guan Eng, the secretary-general of the Democratic Action Party (DAP), had questioned if Nanta would resign from his ministerial role if he failed to curb the rise in the cost of daily necessities three days earlier.
Related Posts
The Bagan MP stated in a statement that Nanta had pledged to resolve the pricing problem by December 9, but he questioned what the minister would do if he was unable to reverse the rise in vegetable prices.
Moreover, Nanta has recognized growing prices of items, such as chicken, and ascribed them to higher operating and material costs.
To address the problem, he said his ministry organized engagement meetings with key chicken farm owners in the nation and discussed the implementation of a set price for standard chicken with the Ministry of Agriculture and Food Industries.
Datuk Rosol Wahid, the Deputy Minister of Domestic Trade and Consumer Affairs, previously said that he was aware of the matter, but that ministry officials detected no price increases in veggies in Penang.
Aside from the vegetables, a regular loaf of bread from the famed local baker Gardenia has lately been reported to have risen in price.