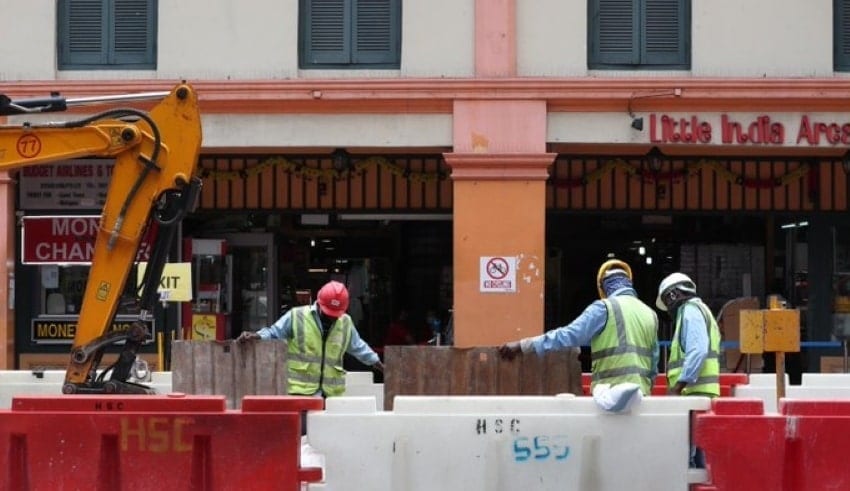 Singapore – According to the latest ASEAN 3 Macroeconomic Research Office survey, the amount of money sent home by migrant workers in the ASEAN bloc dropped in the second quarter of the year in the midst of the COVID-19 pandemic, in a troubling sign for household incomes and local economies (AMRO).

In the second quarter of 2020, earnings transfers to Cambodia, Indonesia, Thailand and the Philippines contracted year on year, reversing the previous year's rise. The decrease was attributed by AMRO to the fatal outbreak of the new coronavirus that caused job losses across the country, including among migrant workers.

In Cambodia, 22 percent in Indonesia, 1.3 percent in Thailand and 9.3 percent in the Philippines, second-quarter remittance receipts contracted 8.7 percent.

The AMRO report cautioned that permanent economic scarring, prolonged travel curbs, and a systemic change in labor markets can mean that employment prospects are already being lost and redeployment of migrant workers 'may not be completely feasible.'
#COVID19 fueled job losses, including that of migrant workers, which impact #remittance receipts in #Cambodia, #Indonesia, #Thailand, and the #Philippines. This could in turn slow economic recovery in these economies. Read @BusinessTimes coverage: https://t.co/UC0aFwRCHD

— ASEAN+3 Macroeconomic Research Office (AMRO) (@amro_asia) December 8, 2020
The authors therefore urged countries that traditionally send migrants abroad to extend social safety nets, encourage training programs and improve domestic labor markets.

Such initiatives are intended to better cover returning employees in the medium term, especially as trade balances and tax revenues are also hit by poor remittances.

The study noted that after April and May the global trend showed an increase in remittance inflows as economic activity resumed after the first wave of the epidemic.

But the authors added that the rebound might hide ongoing weaknesses" such as a growing dependency on formal remittance networks that, despite unchanged or even declining remittance values, could have boosted official in-flow figures.

As more migrants are heading towards digital money transfers, countries should also help ensure that remittance transaction fees are "affordably low" and regulations are placed in place to allow successful and stable transfers, they suggested.